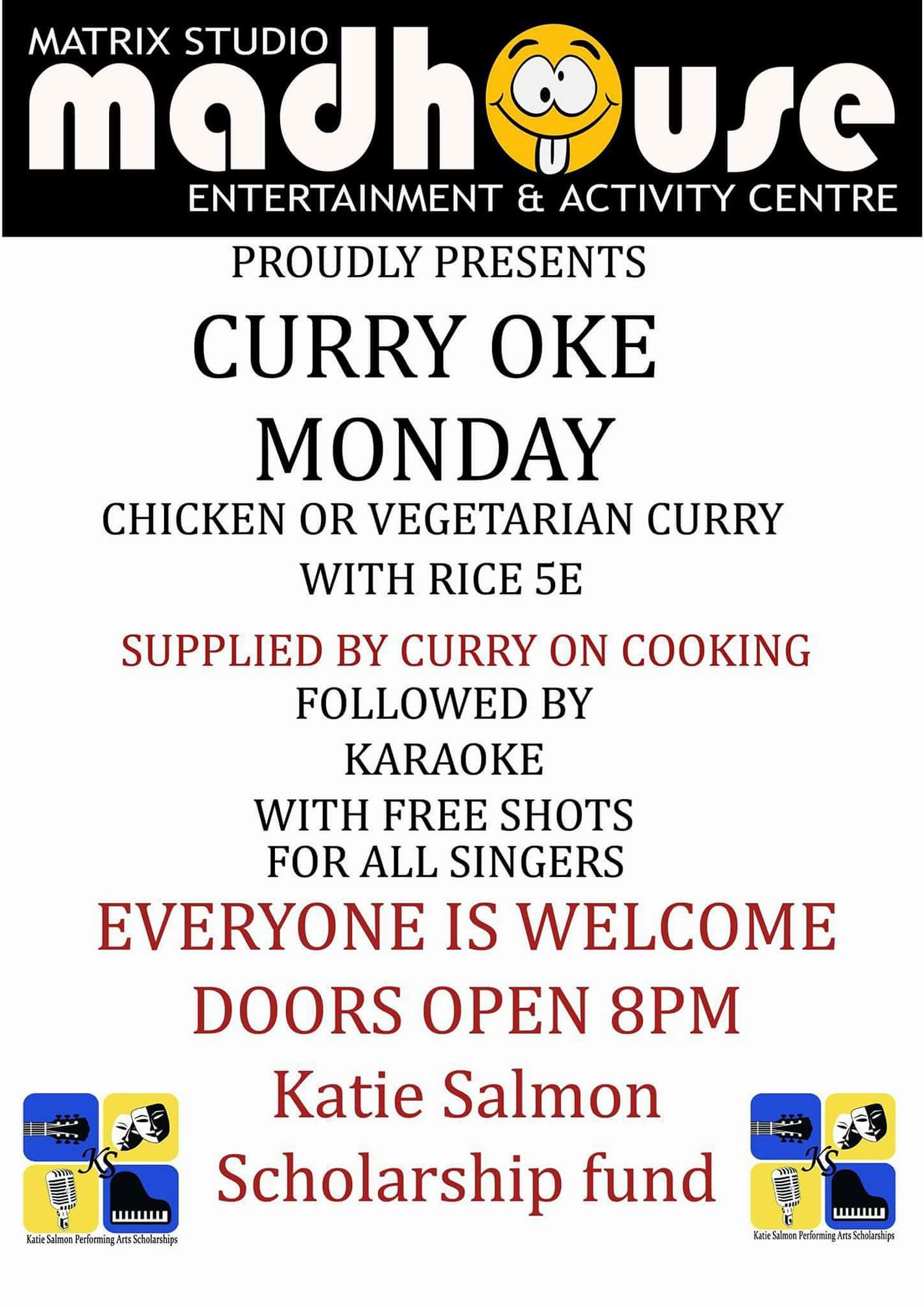 Curry On Cooking is proud to be supporting Madhouses CURRY OKE nights. Come and join us for the First Monday of every month 'CURRY'OKE' NIGHT, with delicious curry made from our very own Curry On Cooking kits. After youve eaten, youre welcome to get up and blast out your favourite song.
All proceeds go to the Katie Salmon Scholarship Fund
Cost for the evening 5 euro.; Doors open 8pm
Please let us know if you are coming! Call Carla 0n 666551816
Matrix Studio Madhouse Edifico Tiro Pichon
Curry On Cooking spice kits are available for sale at the Madhouse with a donation of 40% from each sale made to the Scholarship.