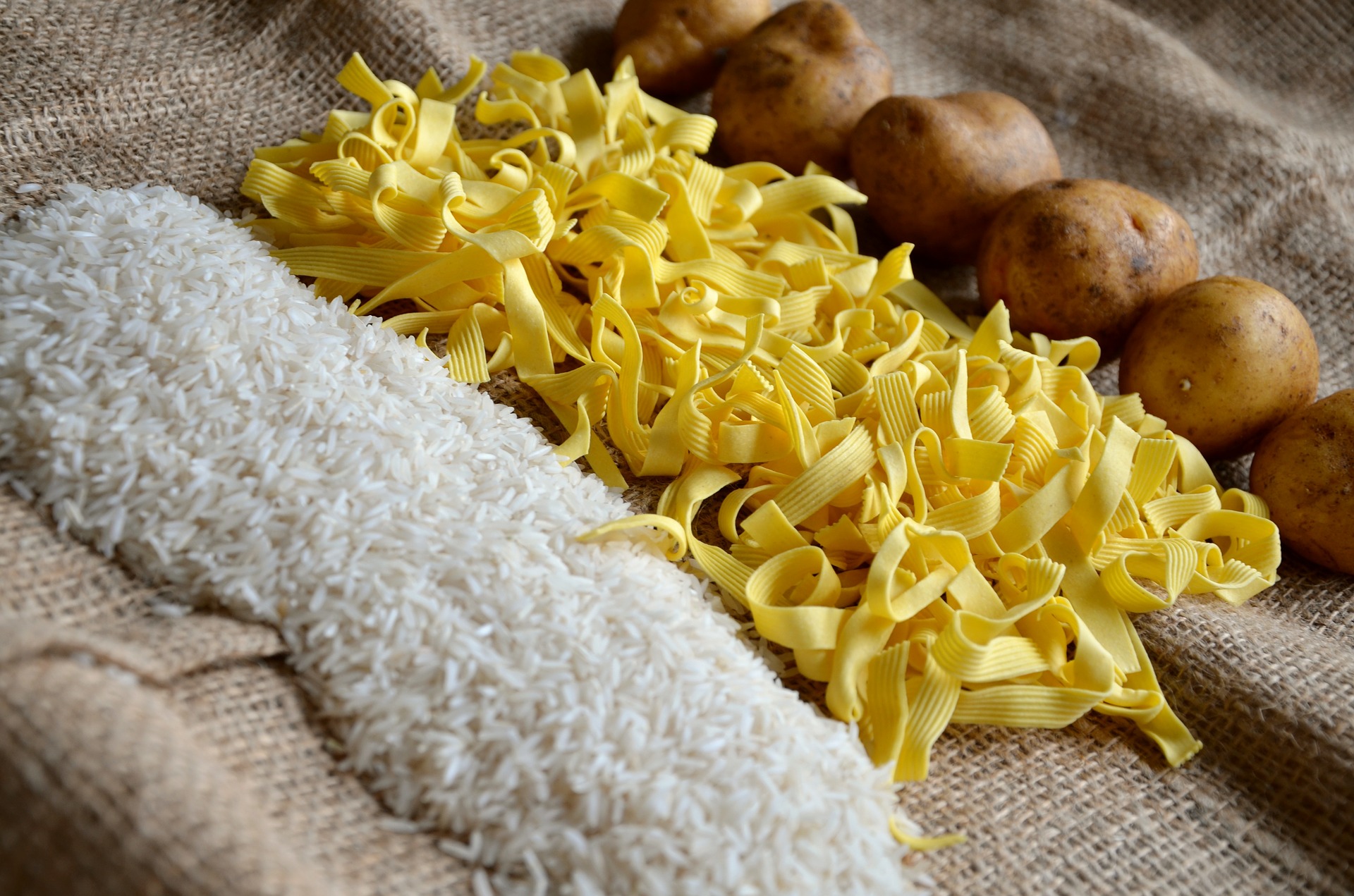 RICE RICE BABY!
Have you tried our Biryani Rice spice Kit?
It's more than a rice kit!
Curry and rice – a match made in curry heaven!
Rice, Potatoes or Pasta
Enjoy your Biryani Rice mix with all of the above
Maybe not all together though!
To create more currylicious dishes with a Biryani Rice Curry Kit.
Here are our TOP TIPS  
Add the spice kit to jazz up a risotto or paella for a super delicious spicy dish.
Cauliflower rice is a tasty healthy alternative to rice. Sauté the spice mix with grated cauliflower.
Rustle up a rice salad with your favourite veg, meat or seafood as a main or side.  A cold rice salad always goes down a treat at a BBQ.
Short on time? Need a quick fix? Mix the spice kit with couscous, add boiling water, cover and stand until water is absorbed, stir and serve.
If you fancy something a tad exotic, replace the rice with bulgur wheat, quinoa or orzo.
Learn to cook rice with our super simple how to video guide
SPEND £20 and get 10% off with code: BBQME
Offer applies on non-sale items
LOOKING FOR A LOCKDOWN GIFT – With a difference or to learn a new skill?

The Spice Sisters are offering virtual cook-along lessons. Please email for more information on keepcalm@curryoncooking.com.

Make the most of your summer considering the circumstances, stay safe and cook at home!