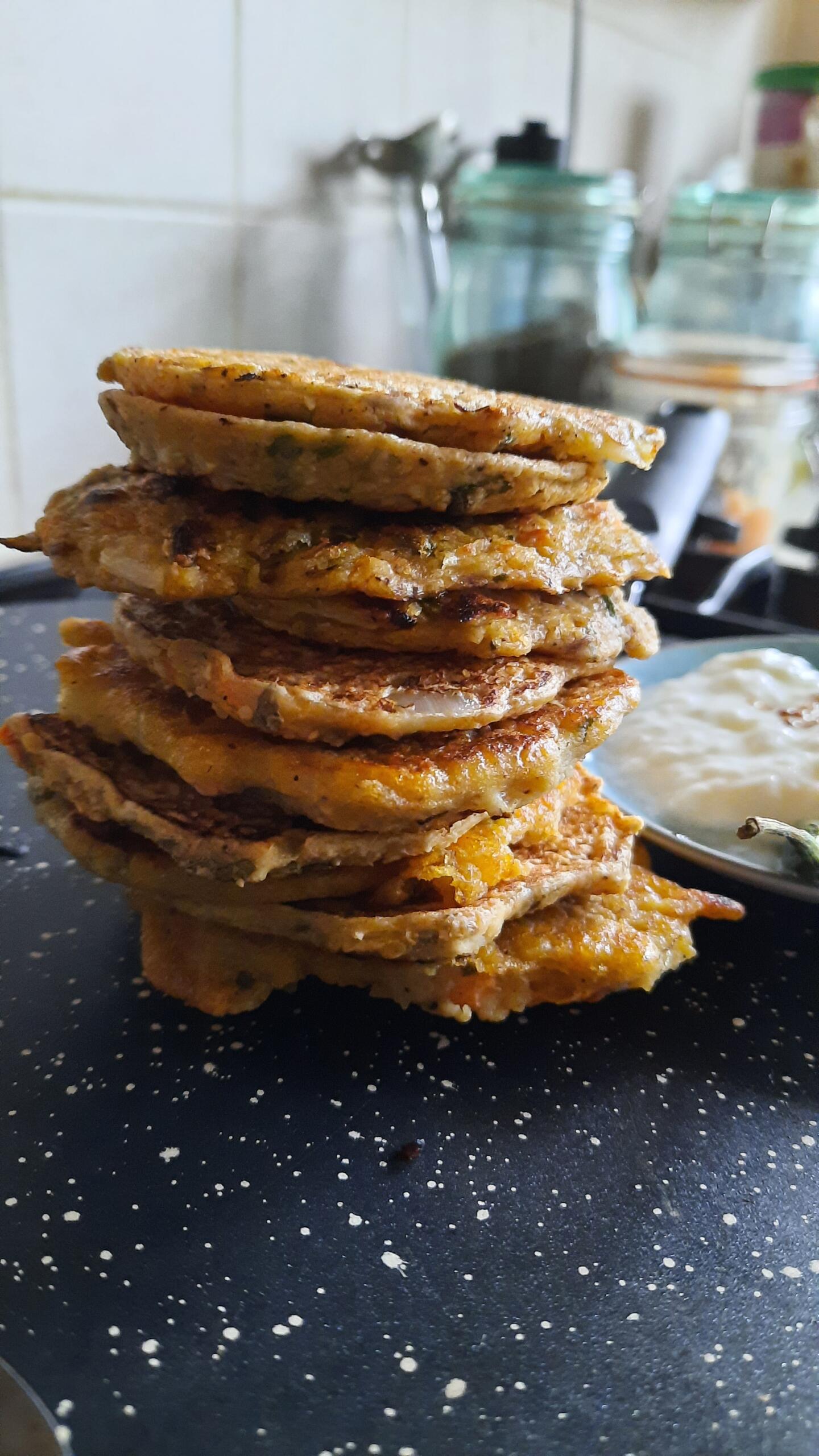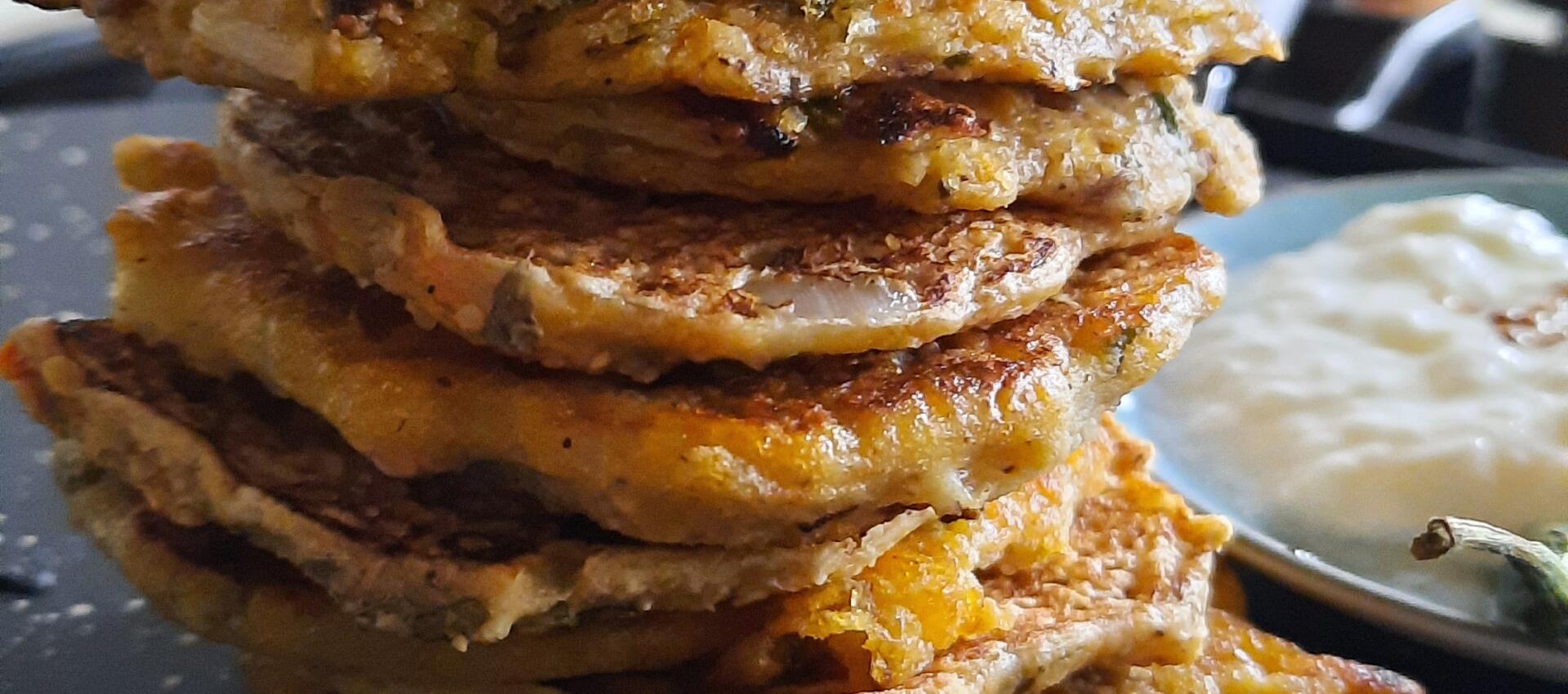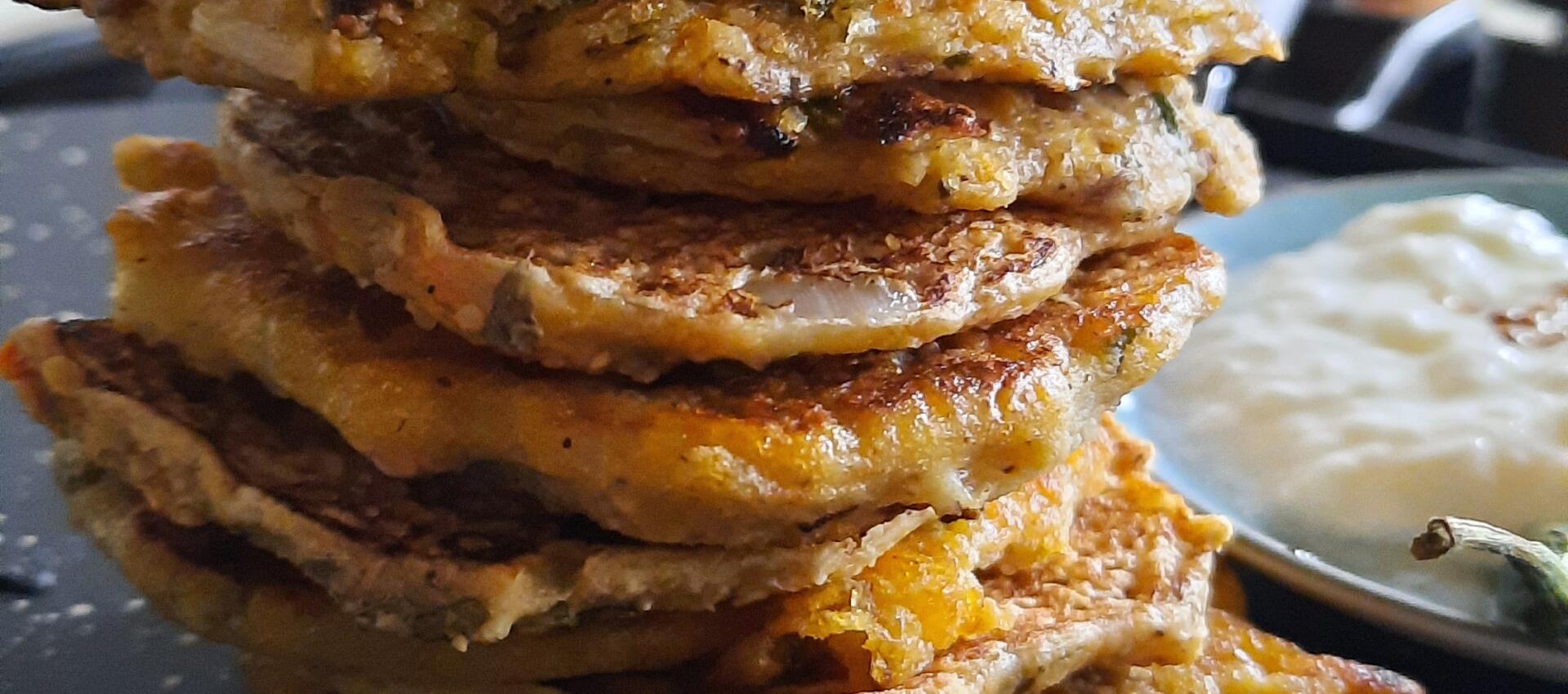 Spicy Masala Oat Pancakes
All things Sugar and Spice, Sides and Salads, Vegetarian
February 1, 2021
If you are bored with porridge, overnight oats or bircher muesli; try this pancake recipe for a change. Grinding the oats to a fine powder to make these super easy pancakes makes breakfast much more interesting and very healthy! This is a great alternative for Shrove Tuesday if you fancy a spicy pancake. These can made into mini drop scones or, if preferred larger pancakes. The fenugreek leaves can be replaced with chopped spinach.
Prep: 10 mins
Cook: 10 mins
Ingredients
Any Curry On Cooking spice kit can be used to replace the spices. Use half of the sachet
85 g rolled oats finely ground
2 tbsp gram flour (chickpea flour)
1/2 small onion finely chopped
1 green chilli chopped - optional
2 tbsp fenugreek leaves chopped - optional
Oil rapeseed/veg oil for cooking
Directions
1In a mixing bowl add the ground oats, the gram flour along with all the spices; cumin seeds, garam masala, salt, black pepper and mix well.
2Add the ginger, chillies, onions, carrots and fenugreek leaves. Mix everything well add water to make into a runny pancake batter. Cover and refrigerate for 5 minutes.
3In a tawa Indian griddle pan or a non-stick frying pan, heat a teaspoon of oil to a medium heat.
4Stir the pancake batter; pour a ladleful on to the pan with the back of tablespoon spread the batter evenly in a round shape. Keep the heat on low, cook for 4-5 minutes or until the underside is cooked a little.
5Flip the pancake cook the other side for 2-3 minutes on low-medium heat. Flip and cook until it becomes golden on. Cook the rest and serve with raita or mint chutney.
0 Reviews