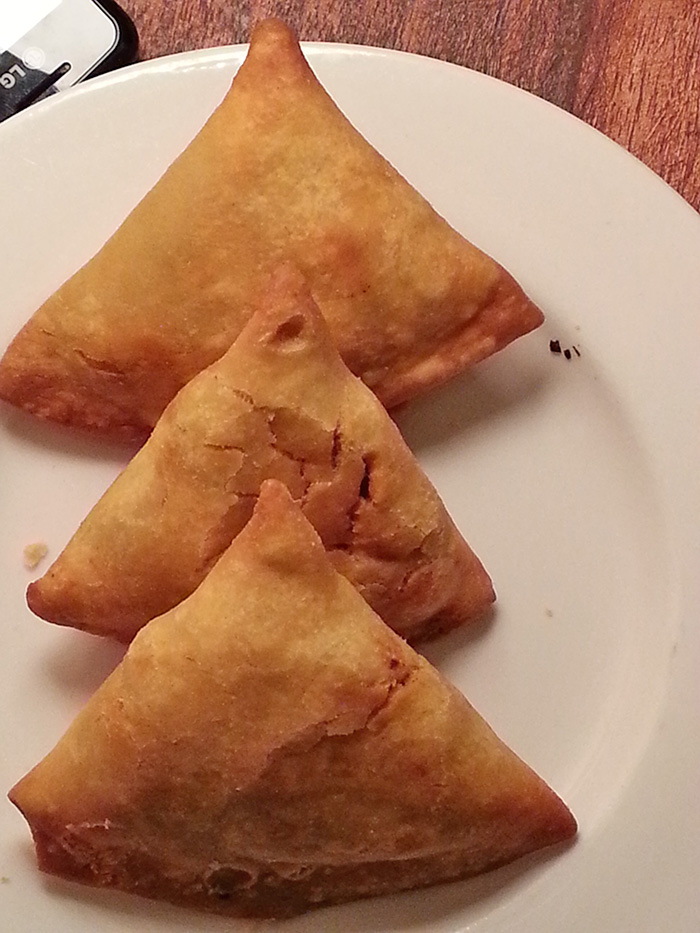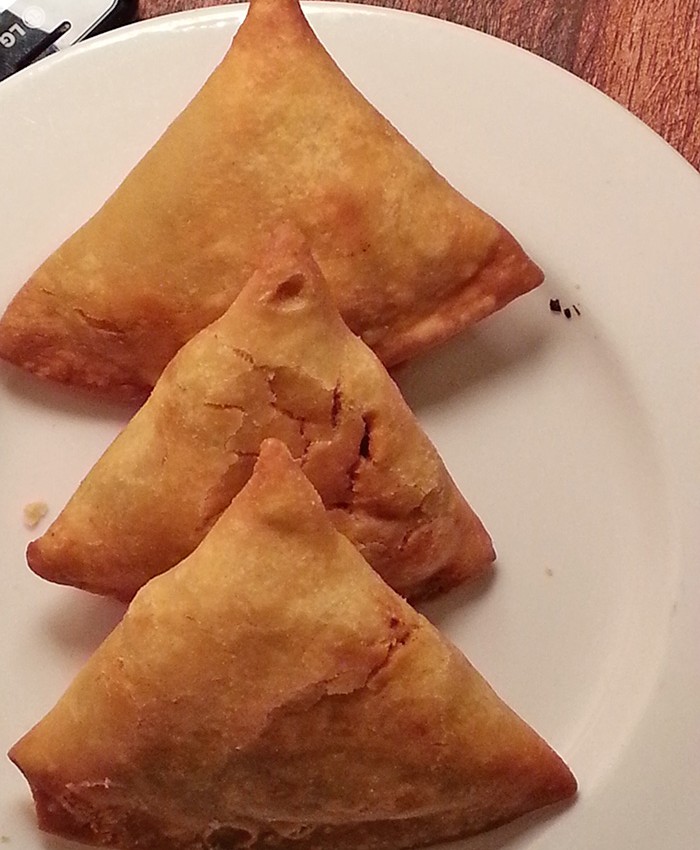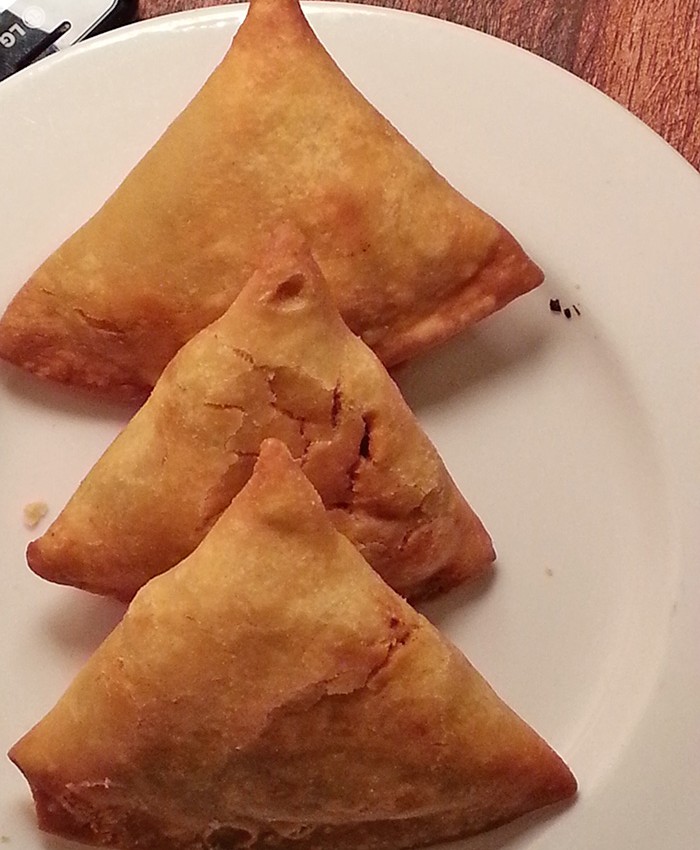 Pea and Potato Samosas
March 2, 2016
At Curry On Cooking samosas are a firm favourite of ours. Serve up as party food over the festive period. These delightful morsels can be cooked and frozen in advance; on the day thaw, heat and serve.
You can cheat and use filo pastry but I prefer mum's recipe, the casing tastes so much better with the home made version. However, the great thing about using filo pastry is the samosas can be baked in the oven resulting in a healthier and crisper version. Just brush the samosas very lightly with melted butter or oil and bake in a medium to hot oven for about 15-20 minutes or until golden brown.
Prep: 50 mins
Cook: 25 mins
Ingredients
Filling
1 medium Onion, finely chopped
2 large Potatoes boiled, cooled and mashed
1-2 Chillies, chopped (optional)
Dough
Warm water as required or shop brought filo pastry works just as well!
Directions
Filling
1Mix all the filling ingredients well – add chillies to suit taste.
2Divide into 12 balls.
To make the dough
1Rub the oil into the flour until the mixture resembles breadcrumbs.
2Add warm water, a little at a time, mix into a soft, pliable dough.
3Knead for 4 - 5 minutes, until smooth. Cover and rest dough for 30 mins.
Assembling the samosas
1Divide the dough into 6 balls.
2Dust one of the balls with flour. Roll out into a thin circle. Cut in half to form two semicircles.
3Take a semicircle, brush the edges with milk. Fold into a cone.
4Take a portion of potato stuffing and place into the cone.
5Using a little milk, seal the open sides together to form a triangle. Seal all edges well.
6Repeat
7In batches of 4 deep fry samosas in hot oil for about 5-8 minutes or until golden brown.
8Serve with a mint yoghurt dipping sauce or tomato ketchup!
2 Reviews