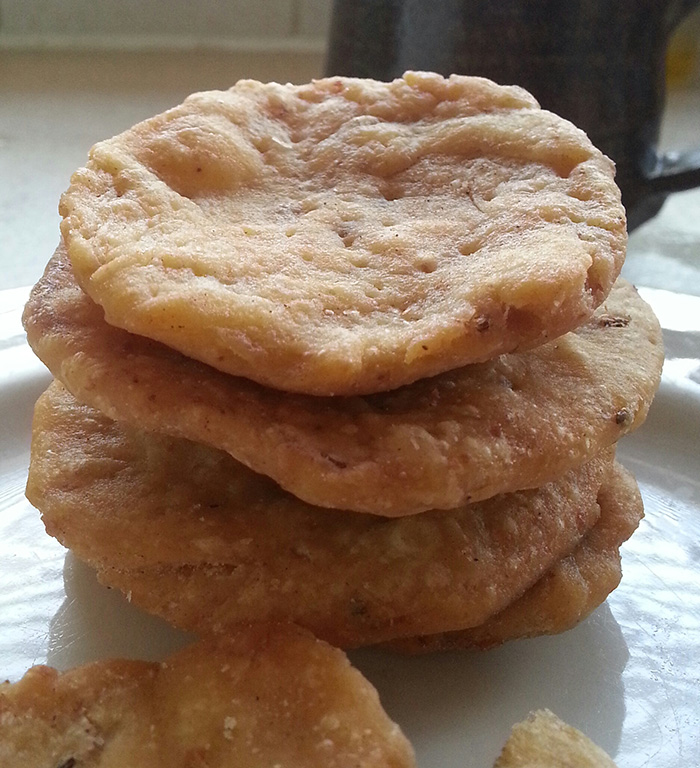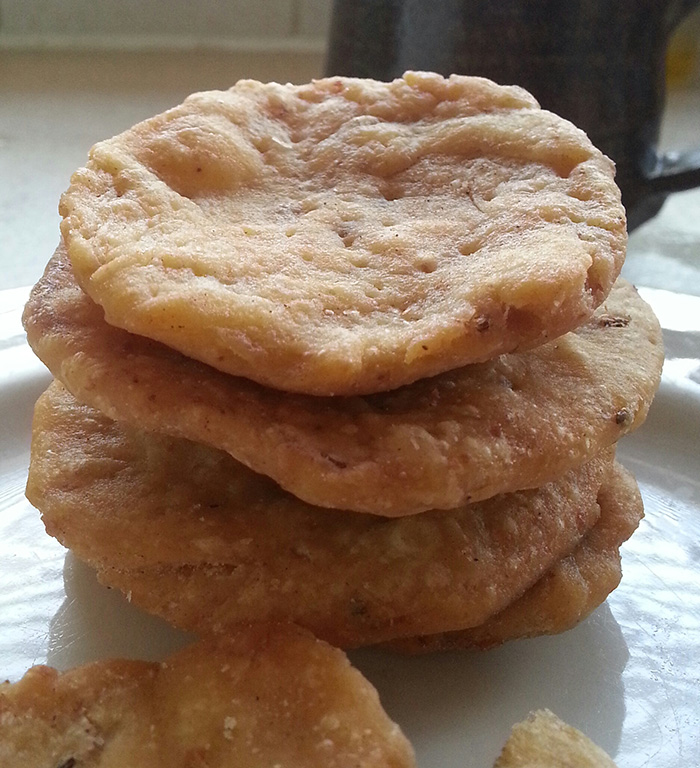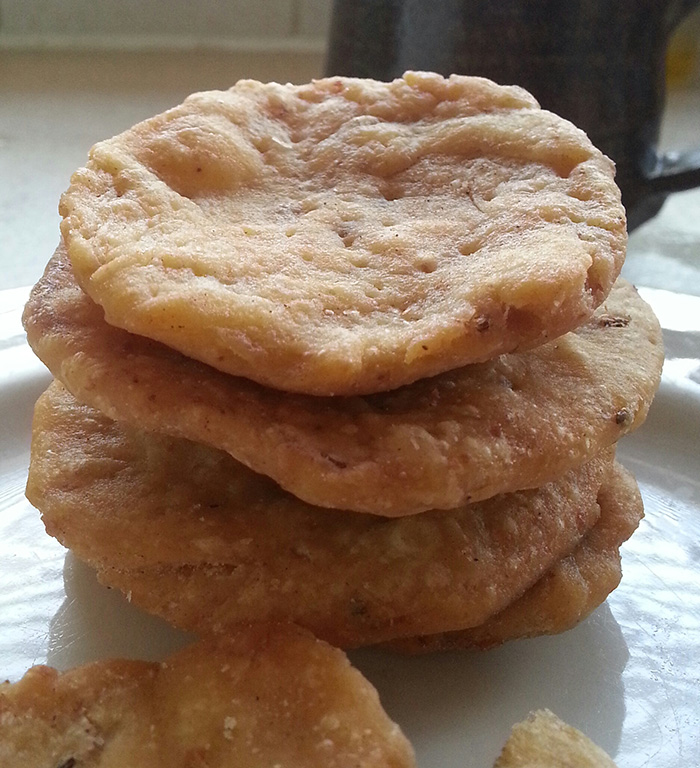 Mathi – North Indian Carom Seed Crackers
March 2, 2016
Mathi is a savoury fried, flaky, biscuit spiced with carom seeds. We tend to have these crackers with a cuppa or as a snack with mango pickle. Also great served as a canapé
As well as the frying method we've included the healthier option of baking. Baking results in a denser, crisper texture: try them with cheese and chutney.
Prep: 20 mins
Cook: 10 mins
Yields: 18-20
Directions
1In a mixing bowl shift the flour; add all the spices and mix well. Rub the oil evenly in to the flour with fingertips until the mixture resembles breadcrumbs.
2Gradually add 1-2 tablespoons of water at a time and mix. When the mixture can easily be gathered together; form a stiff dough, shape into a ball, cover and rest for 10 minutes.
3Heat oil for frying in a large pan.
4Roll the dough out to about an inch in thickness. Use a small biscuit or cookie cutter to cut the discs.
5With a fork prick each disc on both sides
Frying
1Fry in small batches in medium to hot oil for 5 minutes or until crisp and golden.
2Drain, when cooled store an air tight container
Baking
1Preheat oven to 180 degrees C.
2Lightly brush the circles with oil. Bake for 20-30 minutes or until golden.
3For an even baking turn over the mathis after 10 mins
4Once cooled, store in an air tight container.
Spice Corner
1Carom seeds are light brown in colour; they look like a smaller version of cumin seeds. They are highly fragrant and taste like thyme. If you have a problem sourcing carom seeds contact us at keepcalm@curryoncooking.com
If frying 5-10 mins. If Baking 20-30 mins
2 Reviews