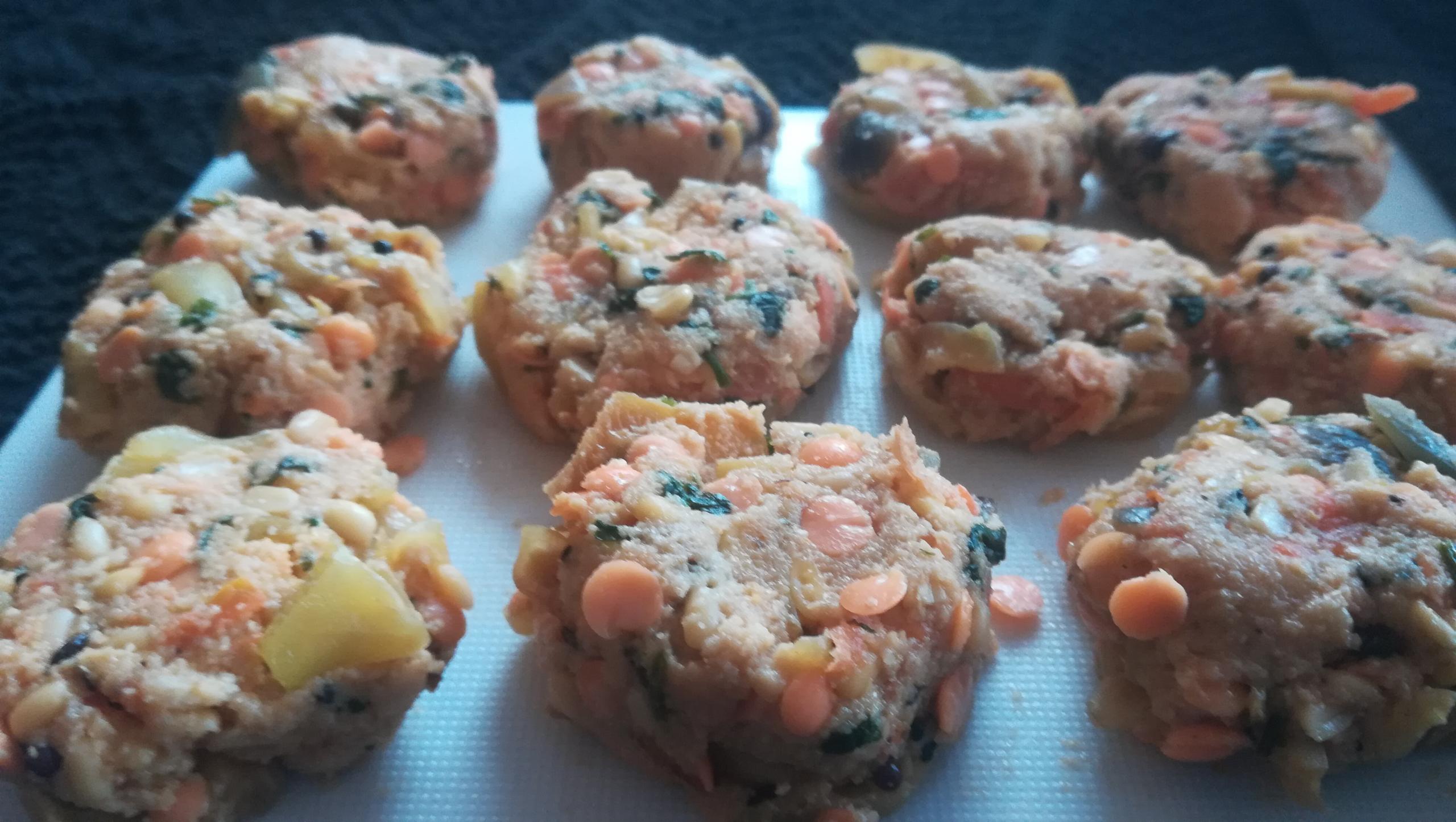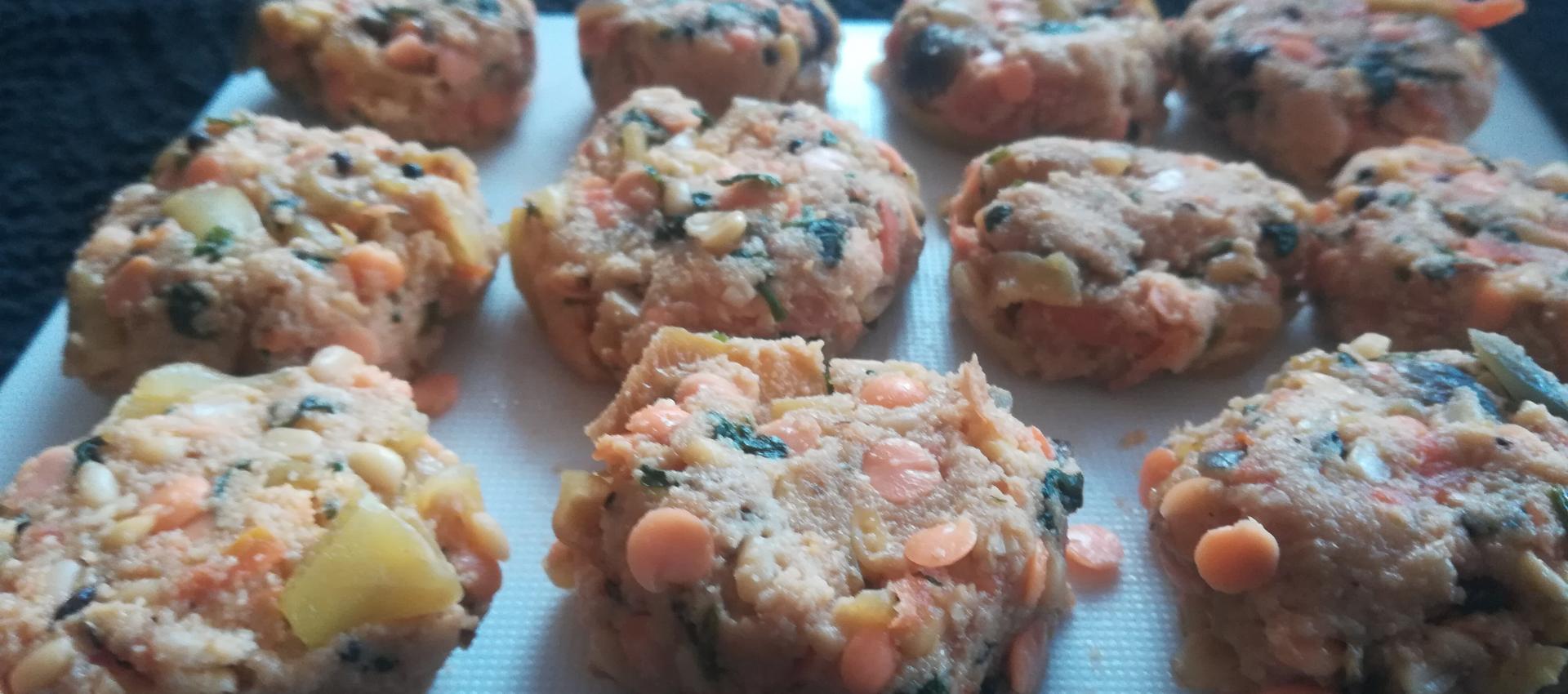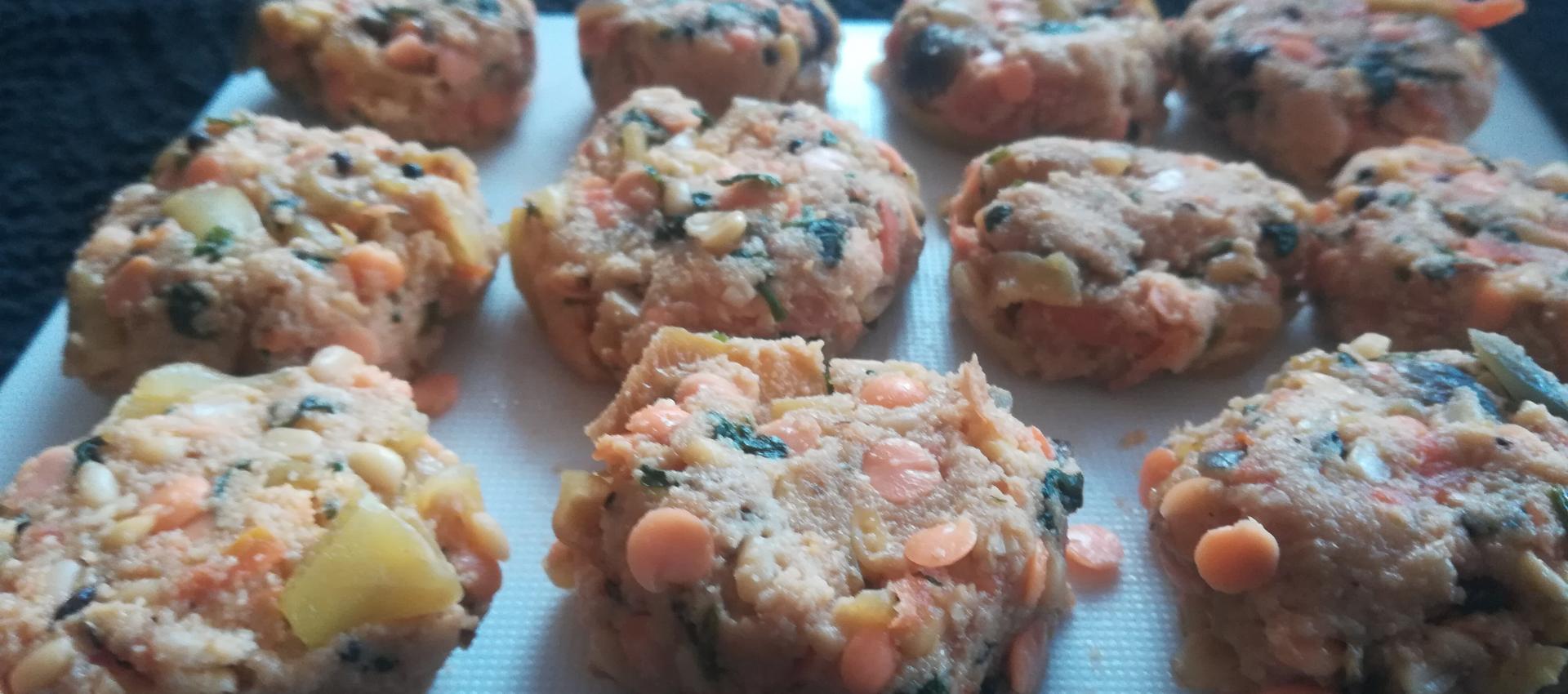 Masoor Dal Kebabs – Red Lentil Kebabs
Mains, Starters, Vegan, Vegetarian
May 18, 2020
Rich in protein these nutty, earthy lentil kebabs are super easy to make. We've used carrot and cabbage but other ingridients can be used such as sweet potatoes.   
Prep: 25 mins
Cook: 40 mins
Ingredients
1 large Handful fresh coriander chopped
1 Slice of bread for breadcrumbs
1 tsp Chilli flakes or fresh chopped chillis
Directions
1Wash the lentils, place in a bowl, cover with water and leave to soak for 1 hour. The lentils will soak up the water, swell and soften
2Drain the lentils and add to a food processor, along with the ginger, coriander and breadcrumbs. Blend all the ingredients to form a dough like consistency
3In a pan heat the oil to a medium heat; add the cumin seeds, wait until the seeds begin to crackle, before adding the onions and cook for 3 minutes
4Add the garam masala, black pepper, salt and the chilli flakes mix well, cook for two minutes before adding the carrots and cabbage. Cook on a medium heat for 6-7 minutes or until cooked.
5Add the lentil dough and mix really well. Let the mixture slightly cool before handling. . Apply a little oil to the hands (this makes it easier to handle to mixture). Make small/medium balls to form kebab like shapes or flatten into patties/burgers
6In a pan heat 4 tablespoons of oil cook the kebabs on a medium heat turning occasionally for 5 minutes until they are golden on both sided and until cooked. Place on a kitchen towel to absorb any excess oil
7Serve with yogurt dip or tomato chutney.
They are great on their own, with a green salad  as a snack, or served with a yogurt dip, or hummus with Indian flatbreads or pitta bread. The lentil kebabs can be deep fried but they are just as tasty shallow fried lightly or oven baked.