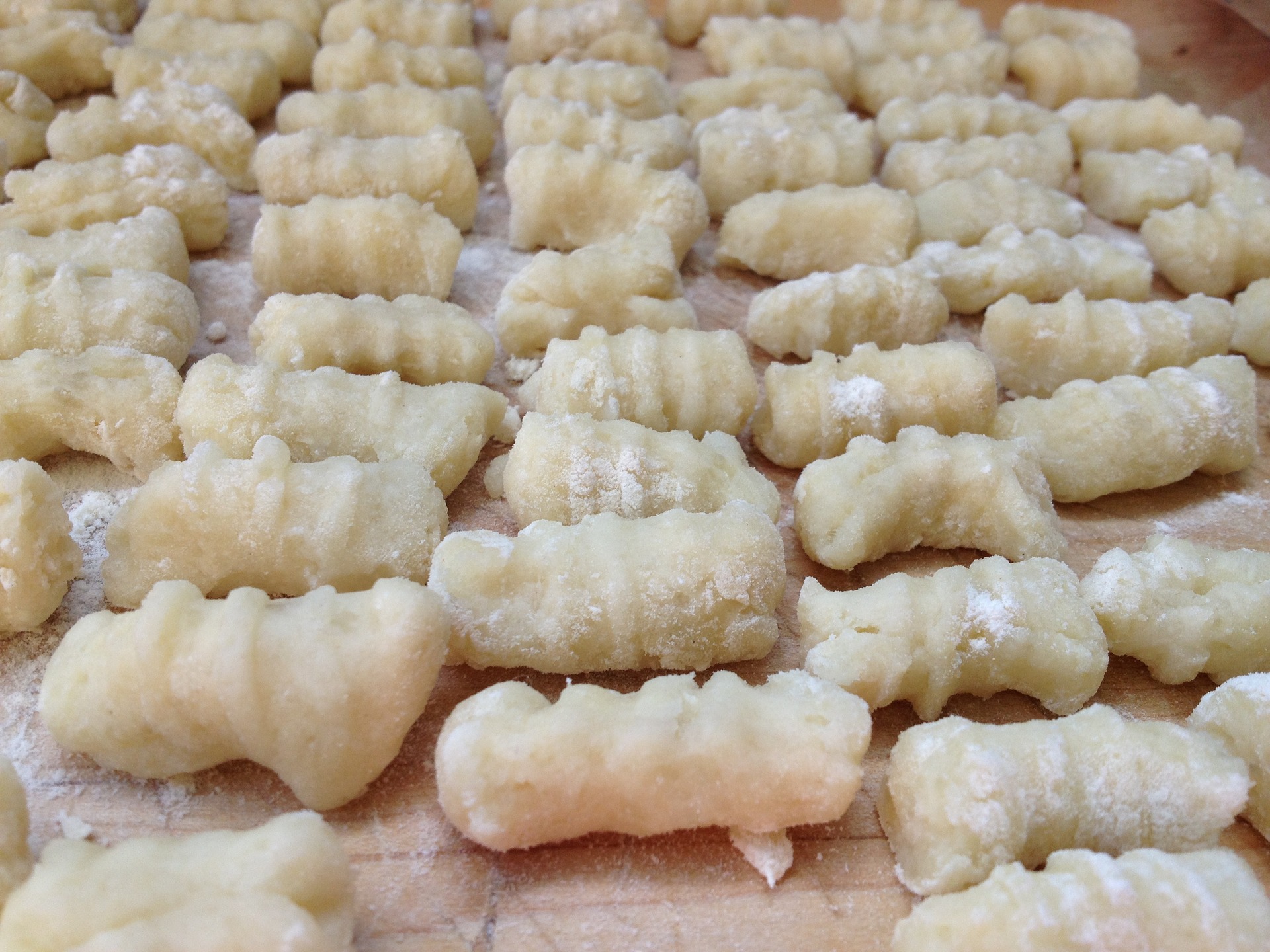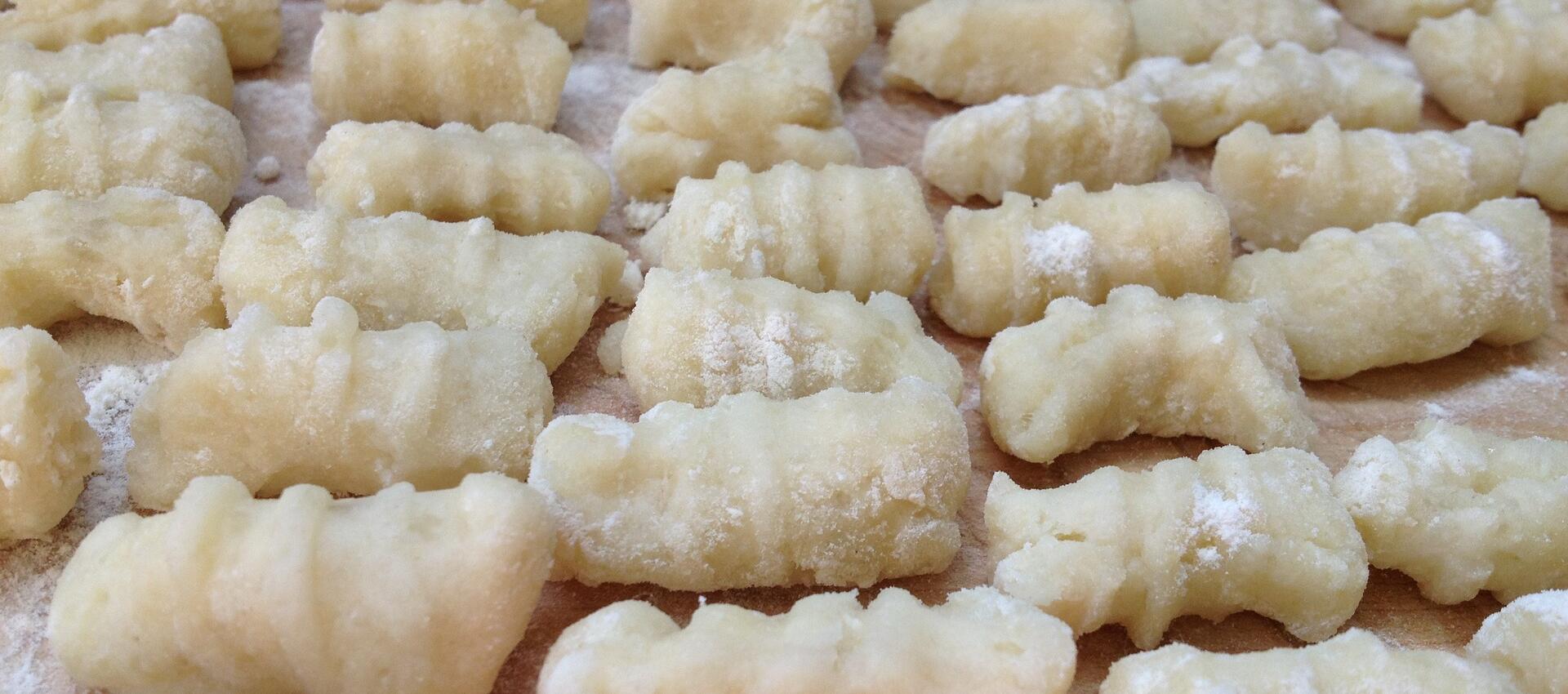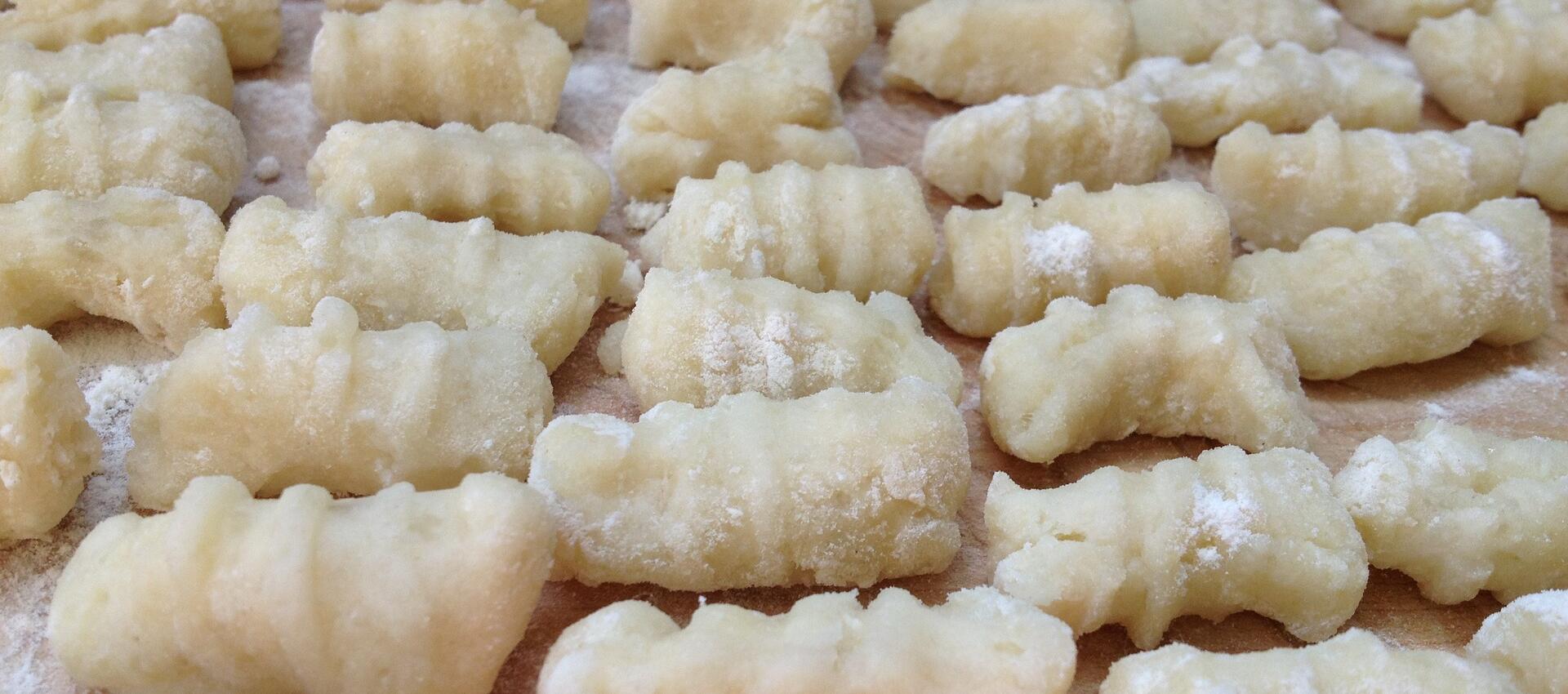 Italian Meets India! Gnocchi with a Spicy Twist!
Mains, Spice Corner, Vegetarian
July 6, 2020
A classic Italian dish but with a Spice Sister spicy twist!  Gnocchi is a dumpling like pasta made from potatoes, flour and egg. Polenta, semolina, stale bread and pumpkin can be used to make gnocchi.
 Made right these fluffy pillows just melt in the mouth. Sometimes shop bought gnocchi can be a tad chewy, dense and little bland!
Directions
1Add the potatoes to a large pan of salted water. Boil until cooked
2Once boiled, drain and as soon as they're cool enough to handle, peel the skin and push the potatoes through a fine sieve or a potato ricer on to a clean surface or large chopping board
3Add the spices to the potatoes, mix well. Create a well in the middle add the egg, gently push the potato mixture into the egg
4Sprinkle on half the flour and gently mix into the mixture, keep adding flour until it comes together into a dough. How much flour will depend on the potatoes – you might use all of it or have some remaining. Knead gently until it become pliable avoid over working the dough
5Divide the dough into 4 equal parts. Dust the surface with flour and with the palm of your hand roll each piece into a sausage shape of about 2cm thick. Cut into about 3cm pieces
6To create the traditional shaped ribbed look; dust with flour and gently roll along the tines/the back of a fork
7In a large pan of salted boiling water cook the gnocchi in small batches, avoid overcrowding the pan, stir, cook for 2-3 minutes wait for them to float to the top. Use a slotted spoon to scoop them out and drain.
8To Serve tip in to your sauce or simply toss in butter and grated cheese before serving.
For the potatoes; starchy the better, something like Russets or Desires even King Edwards are great. The potatoes are cooked with their skin on to keep out the moisture and peeled as soon as cool enough to handle. They also can be baked on a bed of rock salt for about an hour.
 Apart from the seasoning of salt and pepper the rest of the spices are optional. Half a sachet of Curry On Cooking curry kit works really well, our favourite is Bombay Potato!
 Gnocchi can be served with a simple sage and butter sauce, just butter and cheese or a fiery spicy sauce. 
1 Review