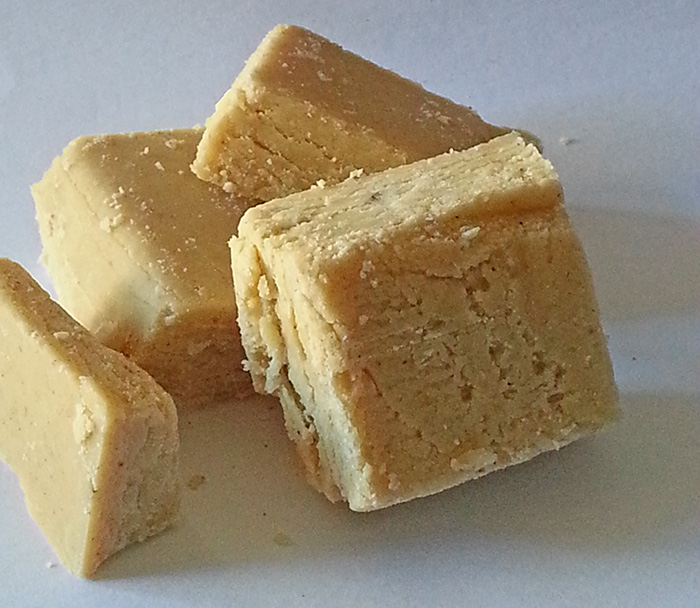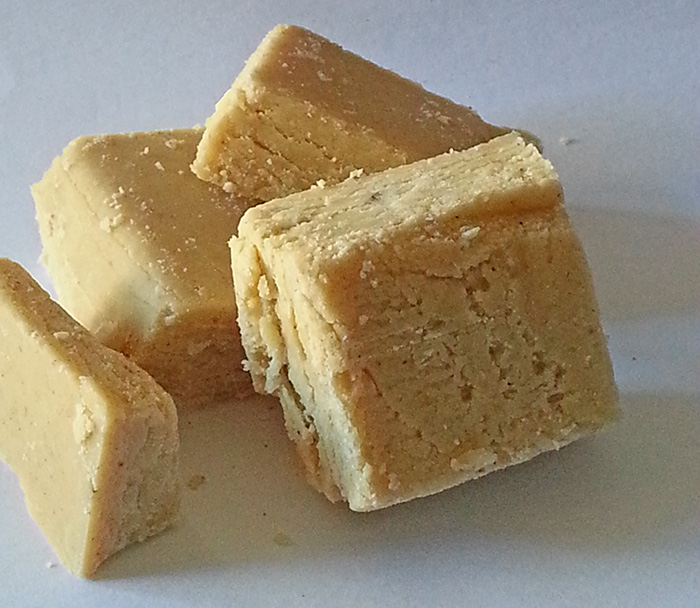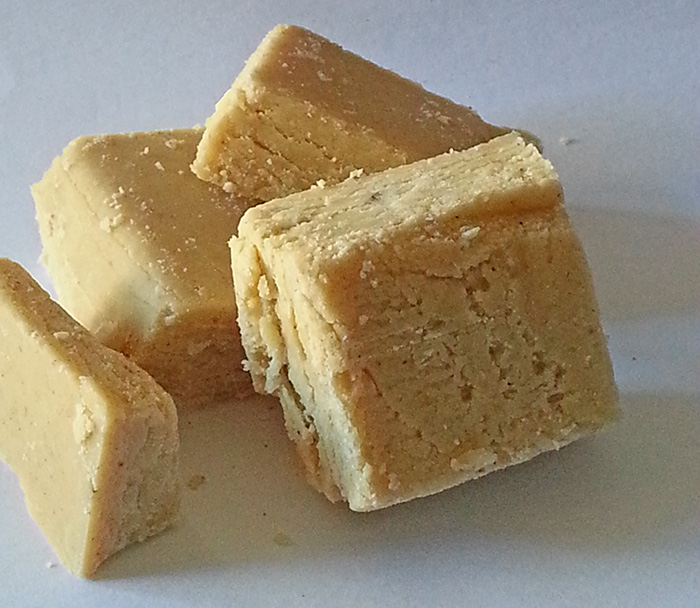 Indian Coconut, White Chocolate and Cardamom Barfi
March 2, 2016
Prep: 5 mins
Cook: 20 mins
Yields: 20
Directions
Direction
1Place the butter, milk and coconut into a medium to large non-stick saucepan. Over a low heat melt the butter and with a wooden spoon stir until all the sugar dissolves.
2Bring to the boil. Continue to stir really well (scraping the sides and bottom of the pan) for about 10 minutes or until the mixture begins to thicken. Take care at this point as the mixture will be very hot. If using a sugar thermometer aim for 118'C.
3Remove from the heat; stir in the cardamom and white chocolate beat until the mixture thickens.
4Pour the mixture into a 20cm square tin either well buttered or lined with baking parchment.
5Leave to set and completely cool. If using, decorate with the silver leaf before cutting into squares.
6Silver leaf vark is edible silver used to garnish Indian sweets. It is made by pounding silver into a very thin sheet. It comes with a backing sheet. Vark is extremely brittle and breaks into smaller pieces if touched. I find using a pair or kitchen tweezers is the best way to work the vark.
7An alternative to silver vark is dusting lightly with edible silver or gold glitter which are easier to get hold off these days
0 Reviews