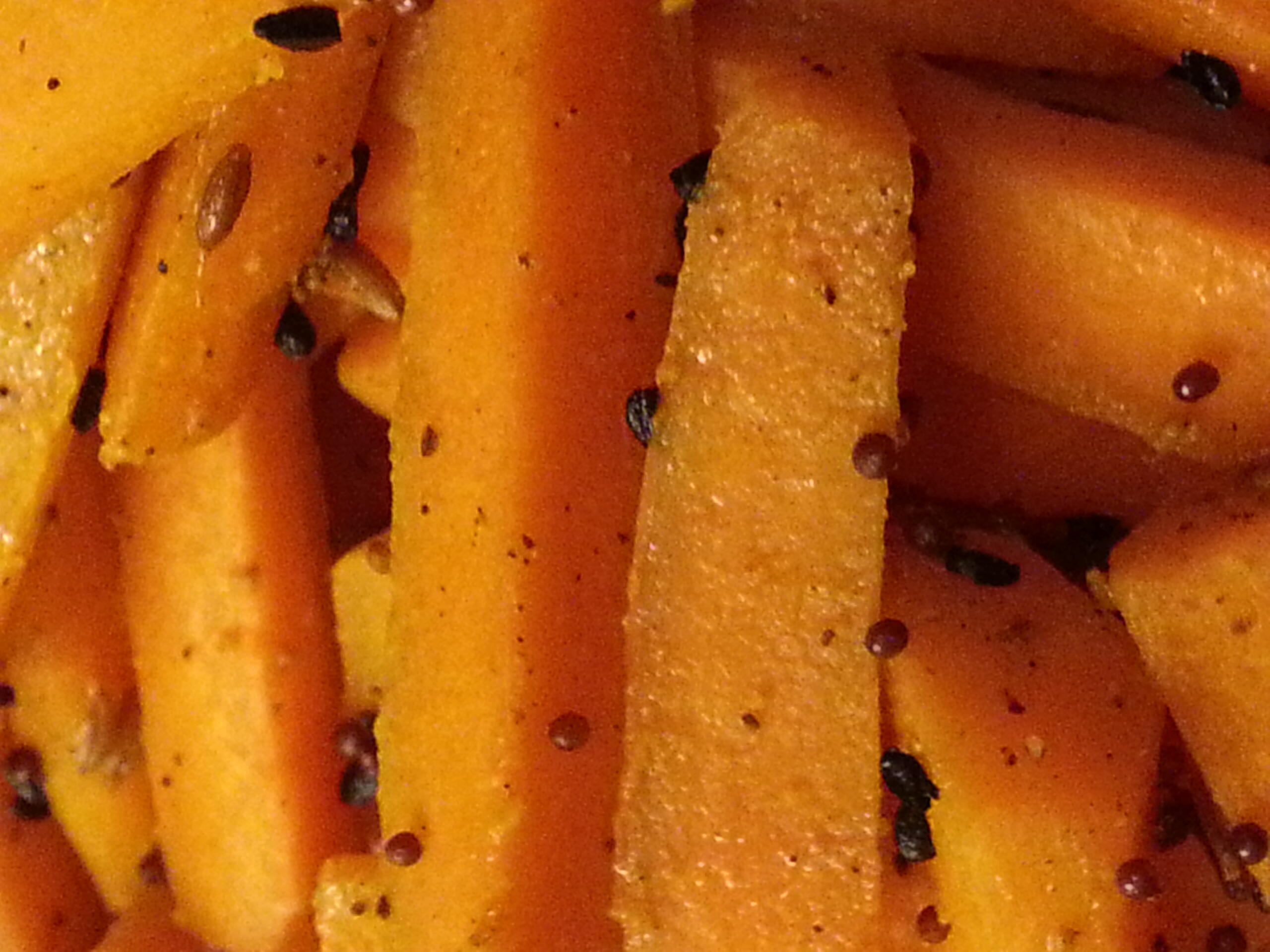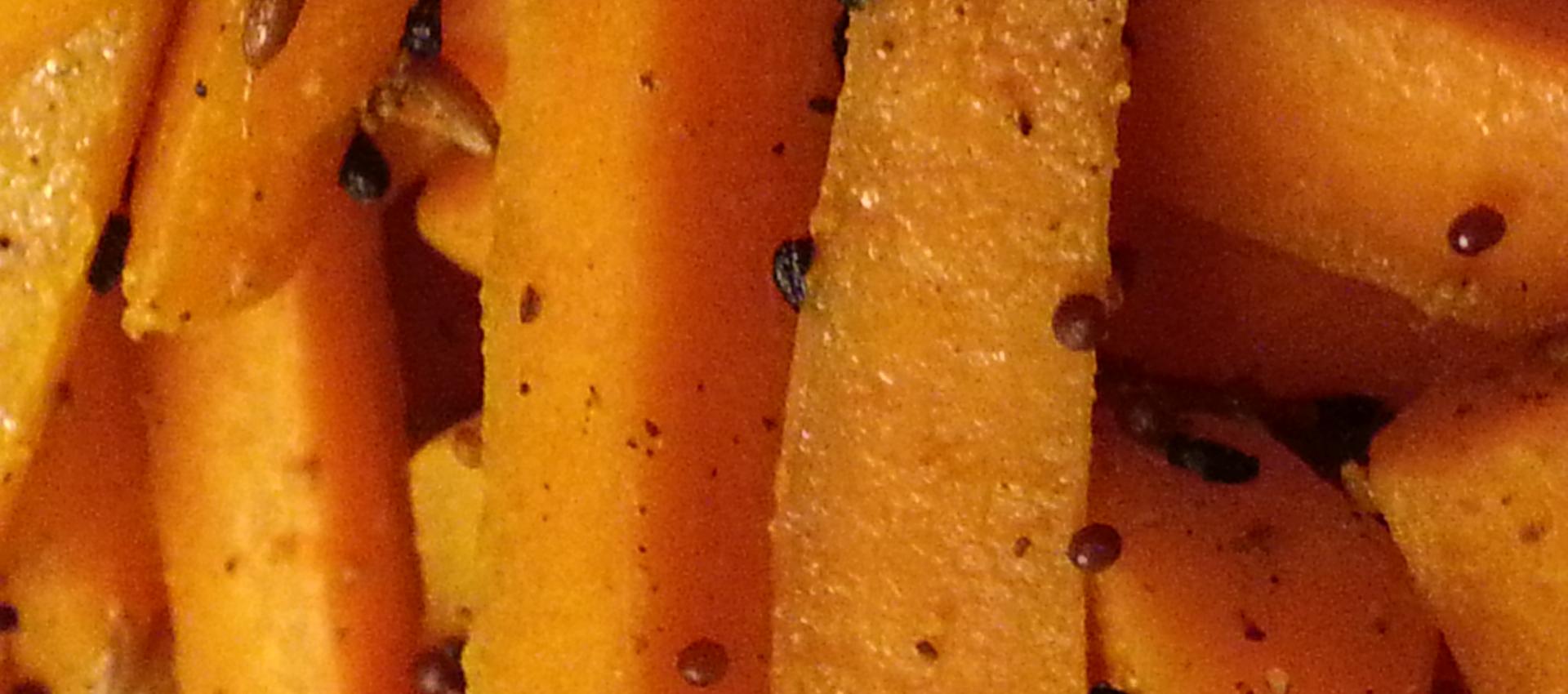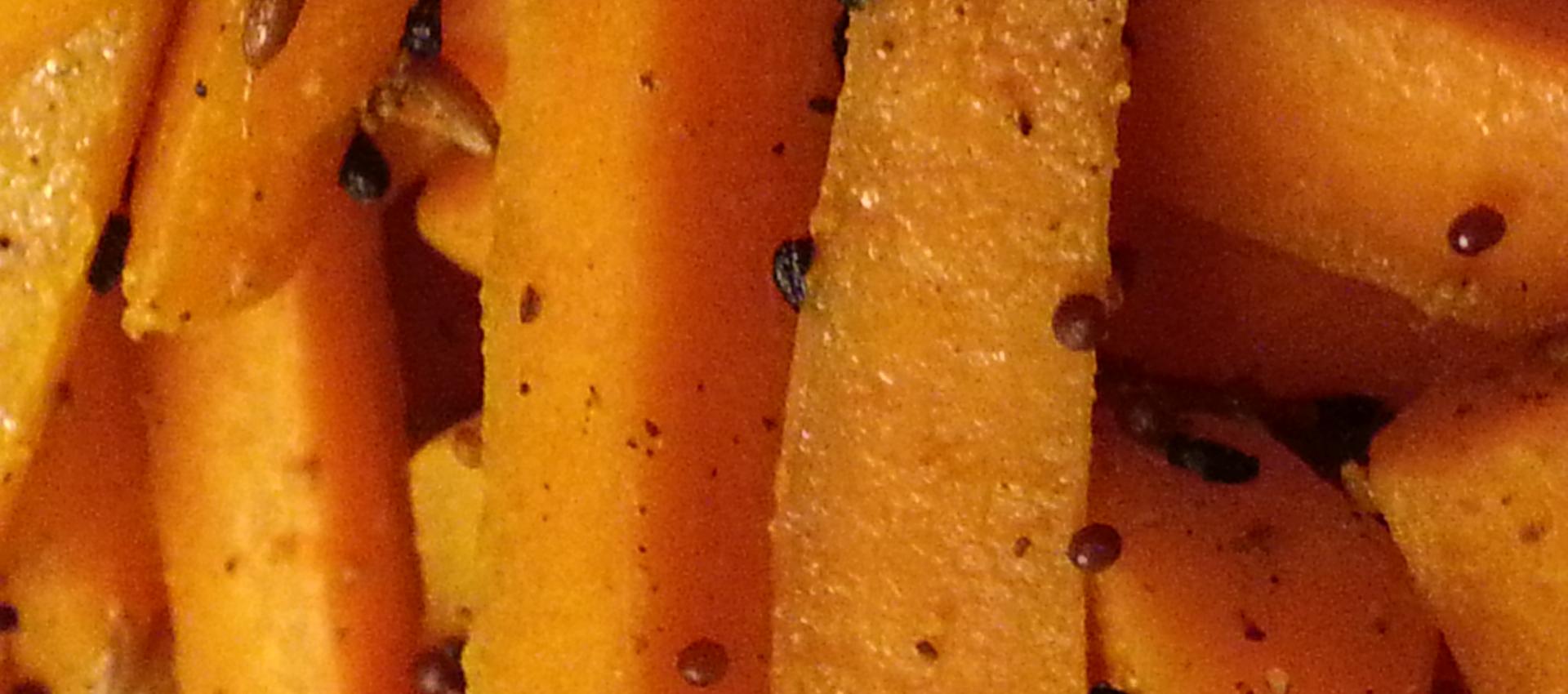 Easy Carrot Salad – Kajar Ke Salad
Curry On Cooking Kits, Sides and Salads, Starters, Vegetarian
February 20, 2017
Stry Fry Carrot Salad

Not just Bugs Bunny's favourite snack; we love carrots -  especially this carrot salad, it's one of our favourites to serve at a dinner party – quick and simple, it can be served all year round as it tastes great served hot or as a cold salad.

Carrots are one of the most widely grown and enjoyed veggies in the world.  It's a versatile veg used in several sweet and savoury dishes around the world.

Food historians believe the carrot grew in the wild as far back as ancient Egypt well over 5,000 years ago, By the 10th century in Afghanistan the carrot was being cultivated.  They were commonly grown in Roman gardens as it was believed  carrots and their seeds had medical and aphrodisiac properties.

Originally carrots came in an assortment of colours; white, purple, red and black but not orange! It wasn't until 16th Century when Dutch farmers cross bred yellow and red carrots and came up with a sweeter tasting orange carrot.
Prep: 10 mins
Cook: 10 mins
Directions
1Heat oil in an Indian balti, wok or frying pan over medium to high heat until hot.
2Add cumin seeds, turn the heat down to medium, after 10 seconds add the mustard and nigella seeds along with the turmeric, stir as the spices begin to splutter and pop for about 30 seconds.
3Add the carrots, chillies, salt and pepper, mix well. Turn the heat to high and continue stirring until carrots are tender for about 7-8 mins. Serve warm as a starter, side dish or a cold salad.
The technique of tempering whole spices transforms this simple dish from mundane to sublime.  The spices are dropped in to hot oil, to release their lovely aroma and extract the full flavour of the spices.
When tempering, not only is it important to choose the right spice but adding them in the right order is vital.  In this recipe, add the cumin seeds first as they are more robust than the other seeds, allow them to cook for a few seconds before adding the nigella and mustard seeds. If overcooked mustard and nigella seeds tend to impart a very bitter after taste.
Curry On Cooking's Bombay Potato spice kit can be used to replace the spices in the recipe.
5 Reviews