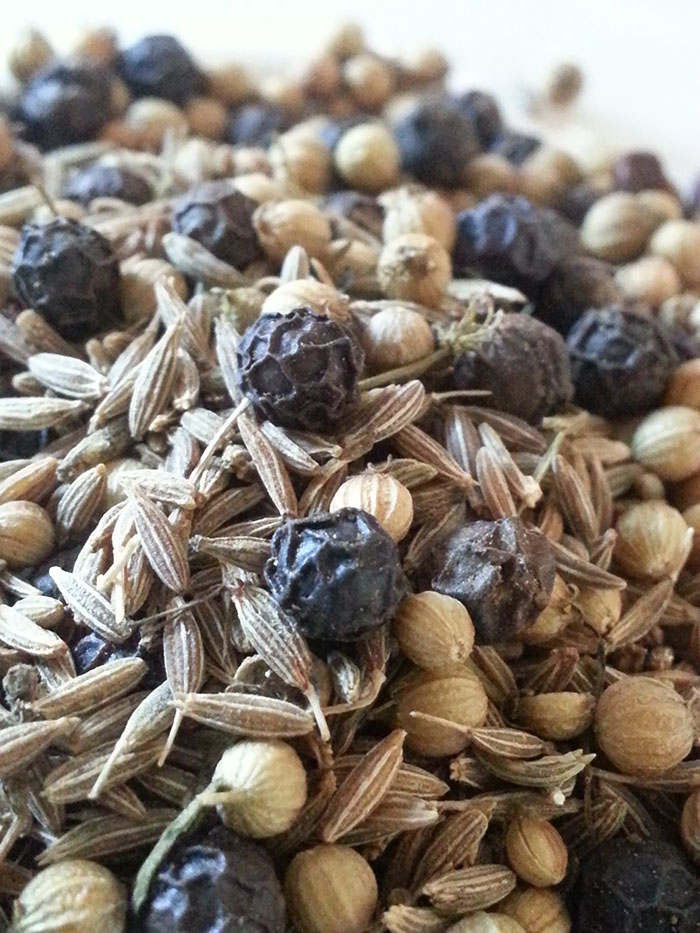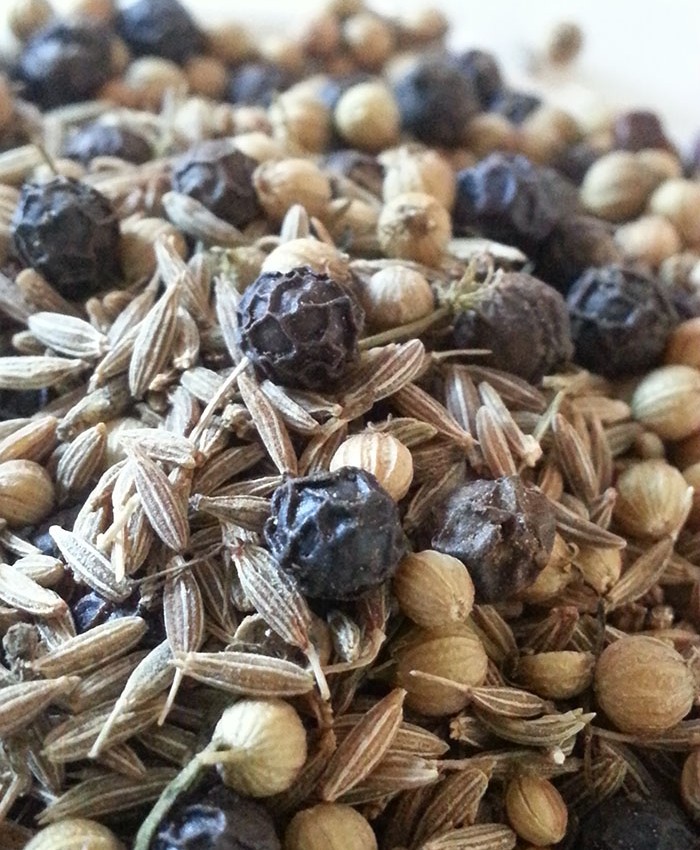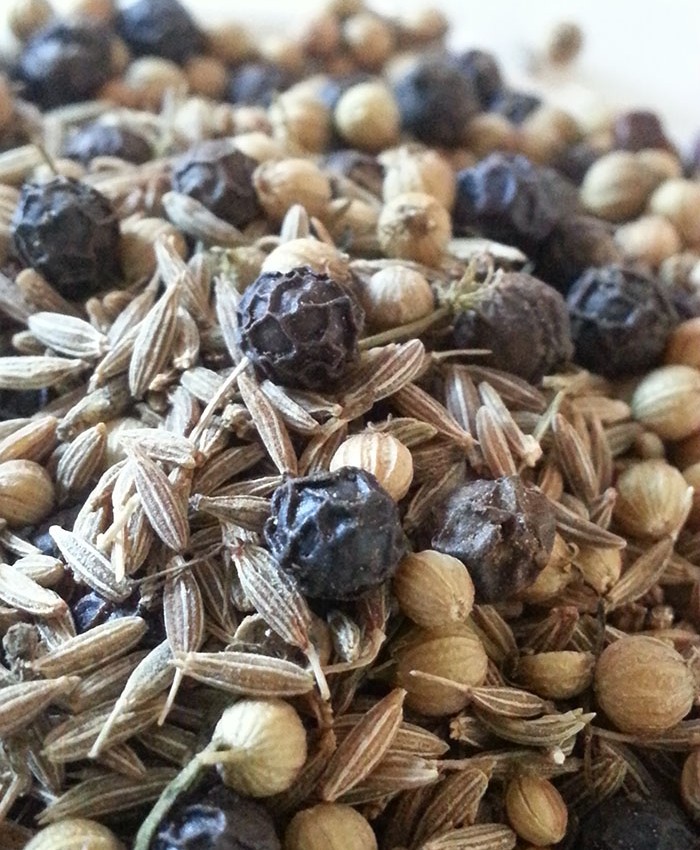 Mega Mummyji's Garam Masala
March 2, 2016
Spices are the heart and soul of proper Indian cooking. They can lend exoticism to an otherwise mediocre dish, the smells and tastes can evoke images of far off flung places. Spices in Indian cuisine are versatile they are used to flavour, cook, preserve and heal. For cooking they can be used in their original form: whole, ground, roasted, dry fried, cooked in oil to release their pungent flavours.
At first glance when tackling Indian cooking the array of spices used can appear to be confusing and intimidating. But the secret of a good curry is to start your cooking journey with a few basics such as: salt, black ground pepper, turmeric, cumin seeds and garam masala.
Garam masala is predominately a north Indian spice blend that literally translates as a 'warm mix'. Garam masala is not always hot. The heat/.chilli factor can be added to the dish separately as you cook, taste and season the dish.
There are many variations of garam masala; every region and every cook in India has their own version, which they mix and grind at home. Though you can buy premixed garam masala: we both prefer mum's spice blend. For us it's about getting the right balance of flavours often the shop bought mixes tend to be chilli hot with too much cinnamon and an overtly powdery texture.
The base for garam masala generally tends to consist of cinnamon, coriander seeds, cumin seeds, cloves, and black cardamom seeds. Which gives some cooks add chilli powder, nutmeg; mustard seeds others add ground ginger: it all depends on taste preferences. We suggest you have a go with our base mix and experiment with adding other spices.
Most Indian households use a dedicated coffee grinder to grind the spices. Although a pestle and mortar can be used for very small batches. Once ground store in an airtight container or masala dabba an airtight stainless steel spice tin.
Directions
1Remove the cardamom seeds from the pod, discard the husk. Add the seeds to a large dry mixing bowl.
2Break the cinnamon sticks into small pieces and place all the spices into the bowl. Mix well.
3Grind the spices in a coffee grinder to a soft powder.
4Store in an airtight container or a masala dabba.
Tips
1The most common way of using garam masala is to add it at the start of cooking with the onion and tomatoes
2For a refreshing raita add garam masala yogurt black pepper and grated cucumber to a pot of natural yoghurt
3A couple of teaspoons sprinkled into the pan while rice is cooking turns it into a lovely fragrant dish
4Make into a paste by blending yoghurt and marinate chicken or lamb chops before cooking
5Try sprinkling on a fruit salad with black pepper salt and a squeeze of fresh lemon juice
0 Reviews