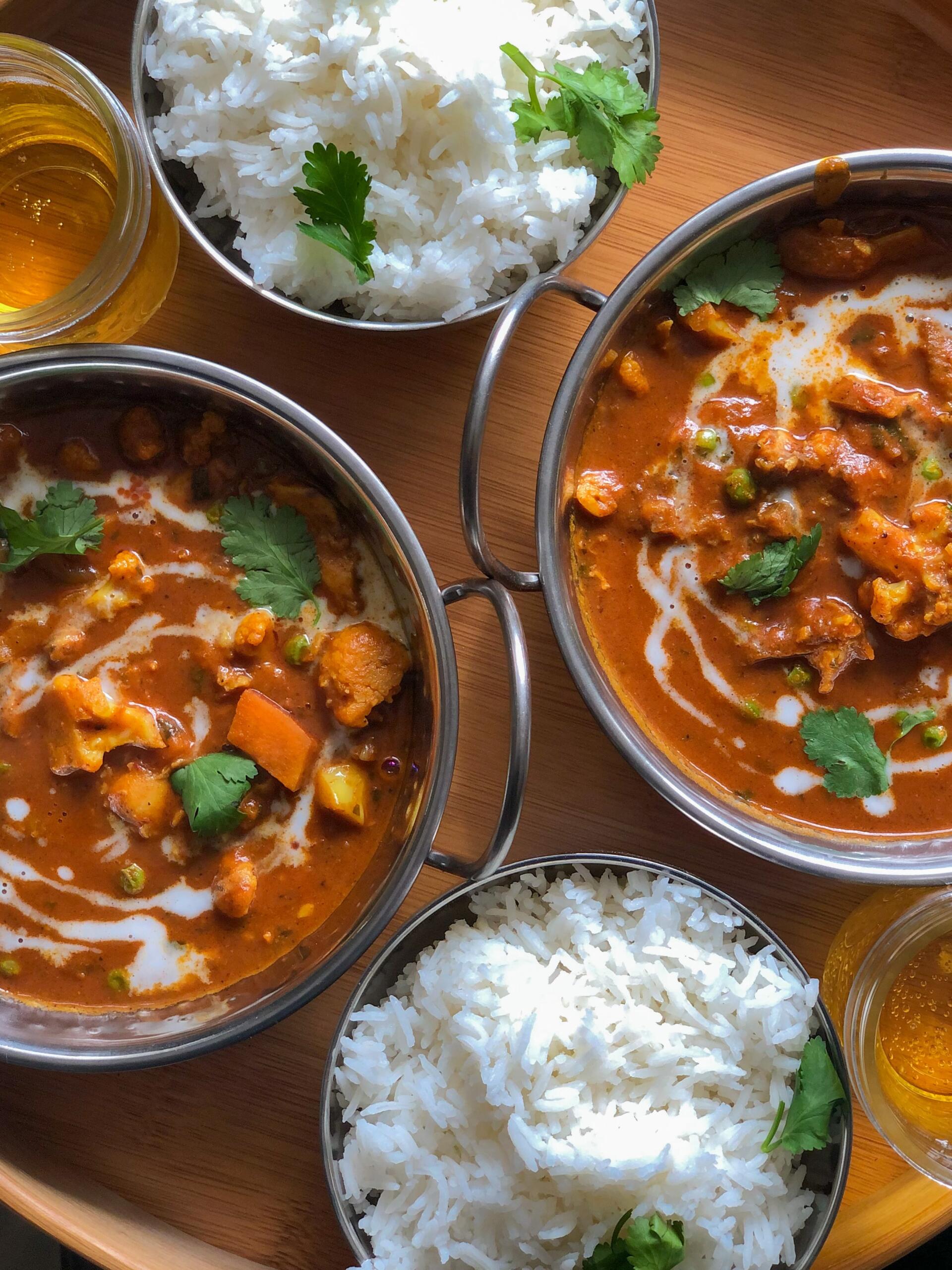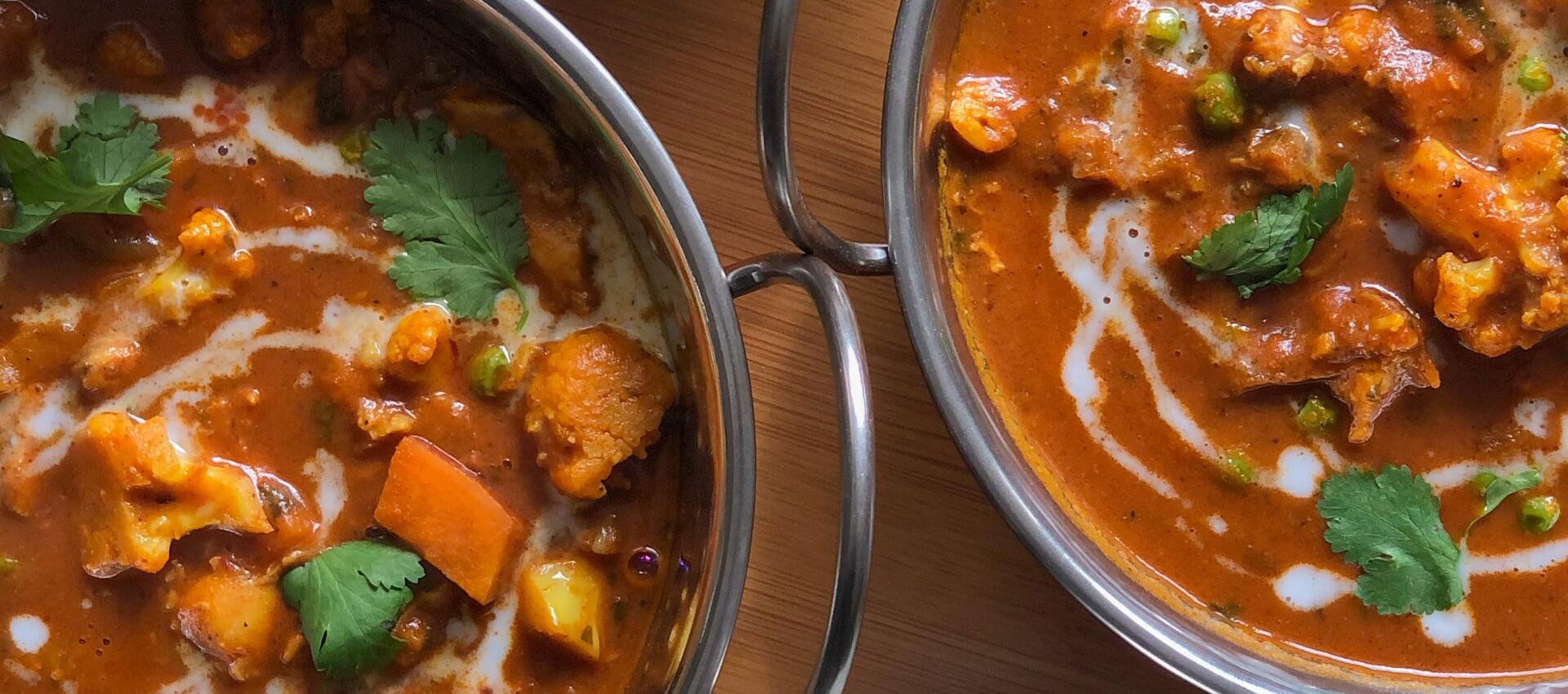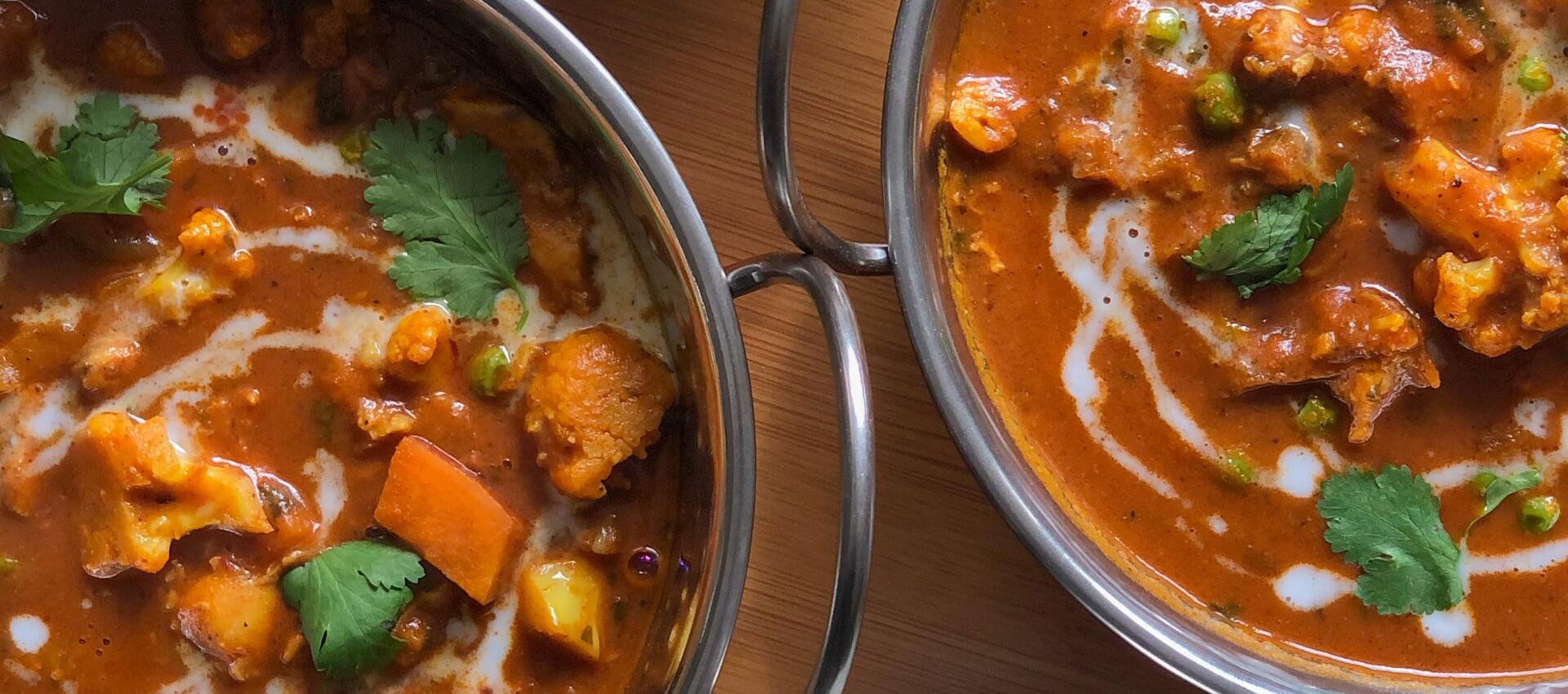 Boxing Day Curry
December 1, 2020
Using leftovers to make a curry on Boxing Day has become a must have tradition across the UK. Any cooked meat or leftover vegetables can be added to the curry sauce to create a delicious, fragrant curry.
Prep: 15 mins
Cook: 30 mins
Ingredients
400 g cooked turkey cubed/ shredded
2 tbsp dried methi fenugreek (optional)
Directions
1In a large saucepan heat the oil to a medium heat; once hot, add the cumin and mustard seeds cook until they start to pop and turn a golden colour
2Add the onion and garlic cook for about 10 minutes or until golden brown
3Add the fresh ginger, along with the tinned tomatoes. Mix and cook for a couple of minutes
4Next stir in the spices, turmeric, salt, garam masala, black pepper, ground coriander, ground cumin and fresh chillies. Cook for 1 minute. Turn the heat down to low, stirring occasionally; cover and cook for about 8-10 minutes or until the sauce is rich and thick
5Add the fenugreek leaves, stir in the turkey, Cook for 5 minutes, or until the turkey is piping hot. Add the cream
6Check seasoning. Garnish with coriander and serve with rice and plain yoghurt.
Any Curry On Cooking spice kit can be used to replace the spices.
0 Reviews