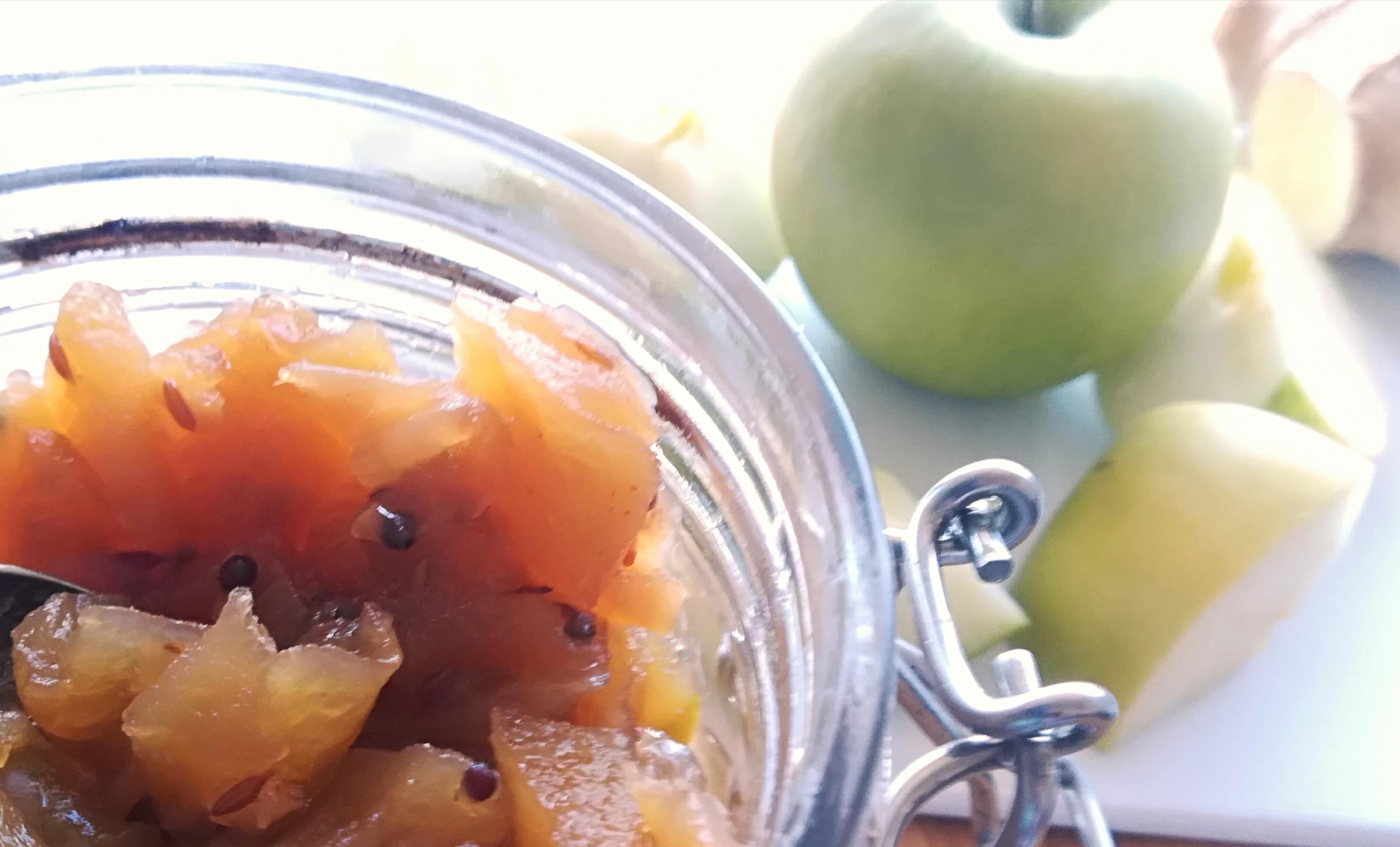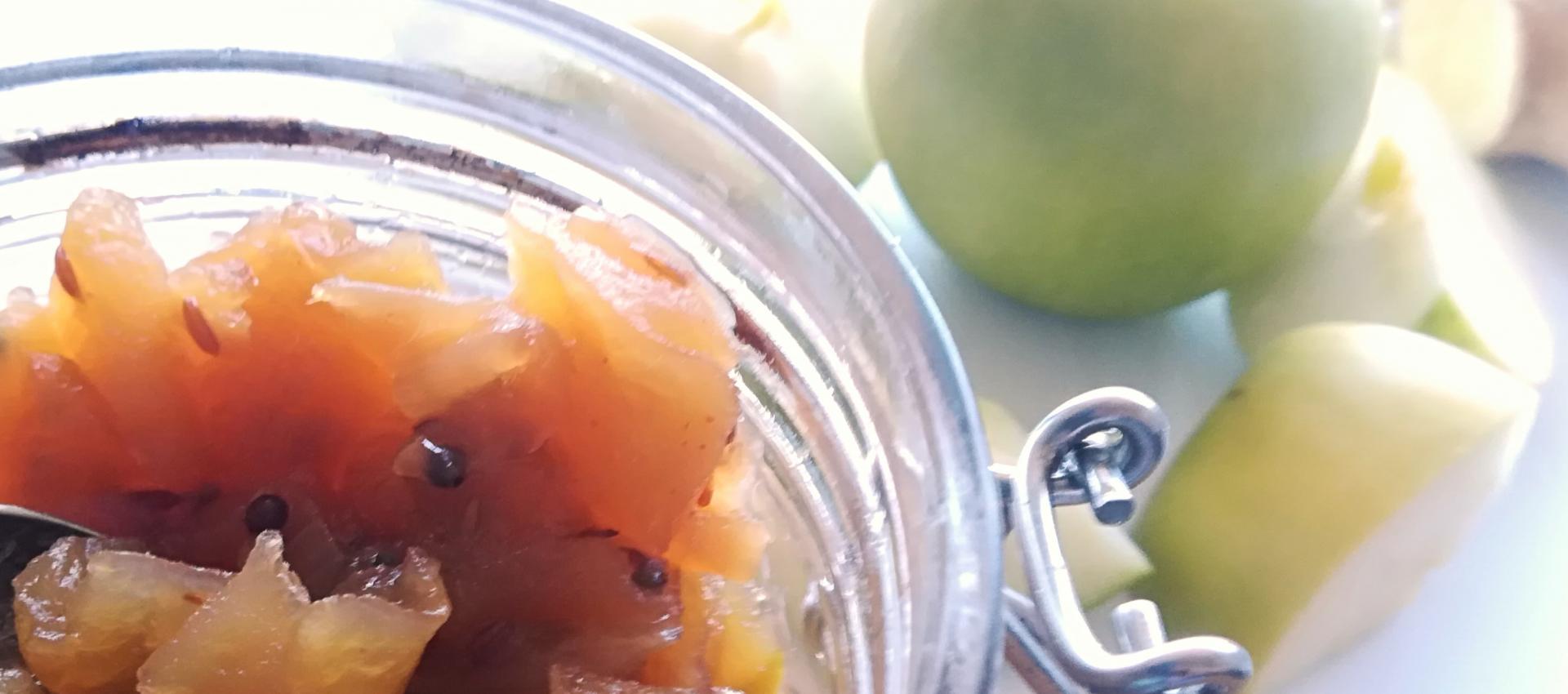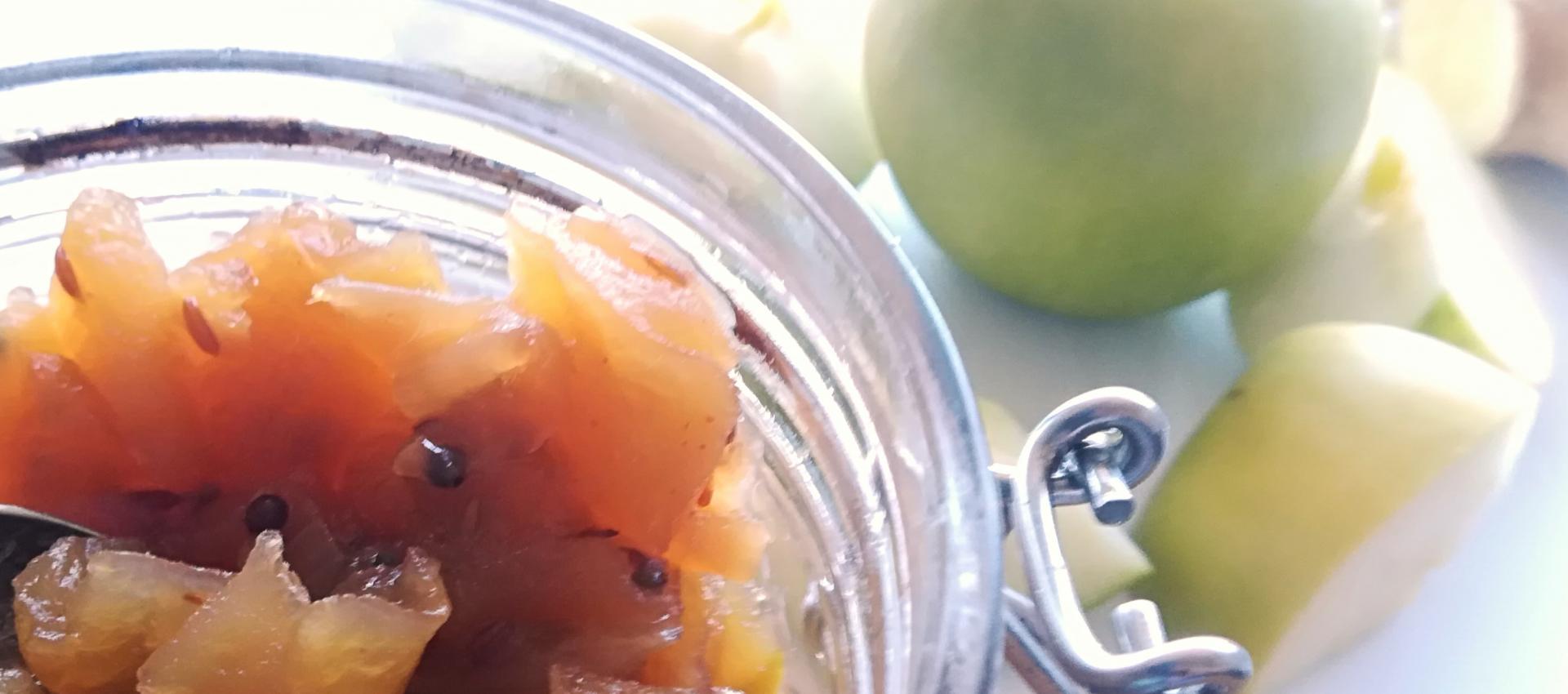 Apple and Ginger Chutney
All things Sugar and Spice, Sides and Salads, Spice Corner
May 20, 2020
There's nothing like lip- puckering chutney to complete a meal or snack.  Chutney and pickles are an integral part of Indian meals, served with everything from yogurt, rice, flatbreads to curry dishes.  Chutney originates from India, from the word chatni to lick!   This aromatic chutney laced with Indian spices is so versatile; serve with curry, hot or cold meats, as a dip, it's great teamed up with cheese.  
Prep: 20 mins
Cook: 50 mins
Ingredients
600 g Granny Smith apples peeled, cored cut into chunks
1 tsp fenugreek seeds (optional)
1 tsp ajwain/carom seeds (optional)
Directions
1In large pan heat the oil on a medium heat
2Add the cumin and mustard seeds; wait until they crackle before adding the ajwain/carom and fenugreek seeds
3Tip the onions in to the pan, cook for 5 minutes or until the onions change colour and begin to soften
4Add the apples, all of the remaining spices, ginger, the lime juice, cider vinegar and the sugar; over a low heat stir until the sugar dissolves. Simmer for 40-45 minutes stirring frequently until the apples are soft and tender
5Turn off heat. Once cool ladle the chutney into a sterilised jar and seal. Store in a cool dark place for a couple of days, once opened refrigerate and use within 2 months.
For an extra bite add extra chillies and ginger.  The spices really lift this chutney, but if you don't have all of them don't worry. The natural molasses in muscovado sugar give the chutney a rich brown hue and the toffee-like taste but brown or granulated sugar can be used instead of muscovado.
0 Reviews