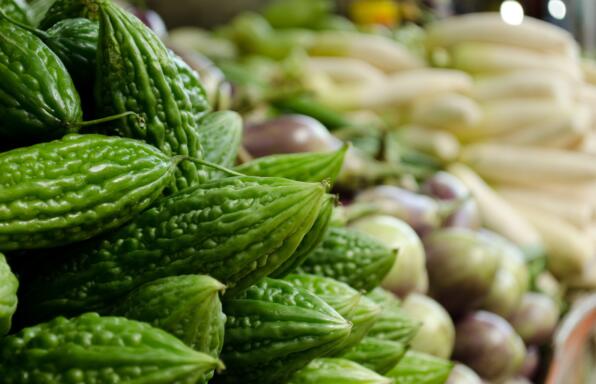 As kids we used to call this knobbly bright green vegetable crocodile sabji due to its appearance! It goes under several names; bitter gourd, bitter melon, karela balsam apple, margose and bitter cucumber. Whatever you chose to call it; it is an acquired taste!  However cooked just right to get rid of the bitterness makes this a wonderful tasty dish.
Karela is renowned for the amazing health benefits, it's used in ayurvedic medicine, it's great as a herbal remedy for lowering sugar levels, an excellent source of vitamins B1, B2, and B3 and rich in iron.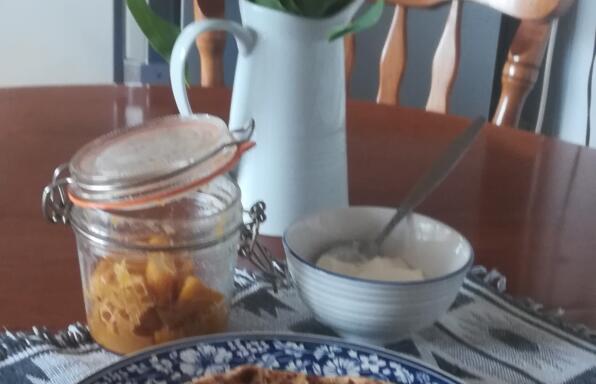 Curry On Cooking Bombay Potatoes are perfect for this recipe as the potato stuffing.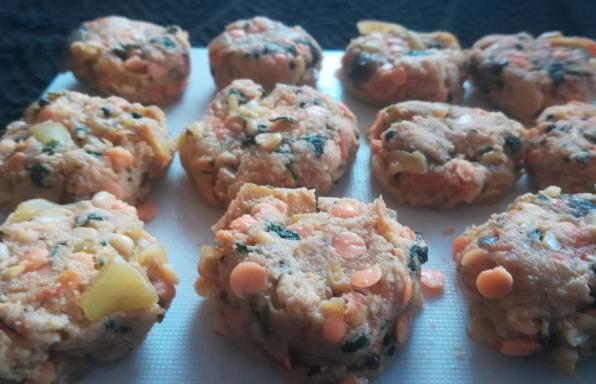 Rich in protein these nutty, earthy lentil kebabs are super easy to make. We've used carrot and cabbage but other ingridients can be used such as sweet potatoes.