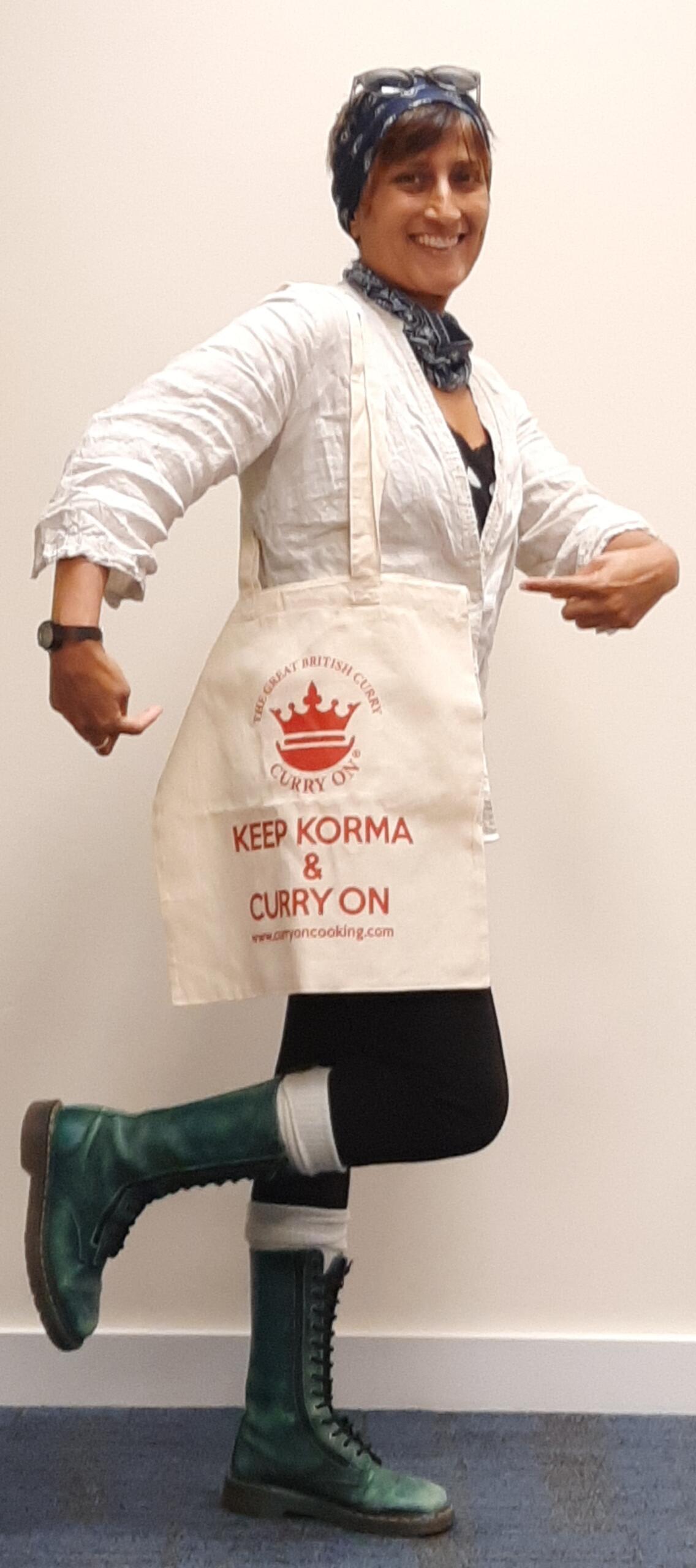 Oh What A Curry On!
Tikka Chance and spend an Evening of All things Curry & Spice!
Enjoy a Tuesday evening 'Take-in' (also suitable for the whole family)
Biryani Rice follow along with Nilam Wright co-founder of Curry On Cooking (.com) who will be demonstrating her easy method of how to cook rice From Scratch, whilst you follow along at home.
Health Benefits of Curry and 'What a Curry On!' Quiz whilst tucking into your meal – all squeezed into 90mins!
As an Introduction we're offering you the 'Costa Cook Off' which simply includes the cost of the kits and postage.
You'll receive 3 Curry Kits,
Pakora for your starter
And Tikka Masala for you to cook beforehand following the instructions on the Kits.
Biryani Rice will be a live cookalong.
You will also receive a free gift of what Indians eat as a natural after meal digestive when you place your order for the Costa Saucy Bundle
DATE: 23 February 2021
TIME: 6.00pm – 7.30pm
TAKE-IN BUNDLE 15€ (£13.13 sterling).
Order your Costa Cook Off Bundle by emailing Nilam directly at keepcalm@curryoncooking.com
OFFER ENDS 16 February 2021, as the post in Spain can be temperamental!
Nilam is available via Whatsapp/Messenger on 642424383 for a chat and to answer any questions.
PS Please do KEEP KORMA if you fancy something different, do make a purchase direct from the website, it's a source of joy for many curryholics www.curryoncooking.com From pans, gift boxes, aprons, spice tins (which include the secret Curry On Cooking recipe); Or why not treat yourself to our new monthly letterbox subscription for just £45 one off payment which lasts for three months, that's £15 per month, designed for curry lovers and cooks keen to perfect their cooking expertise.
https://www.curryoncooking.com/…/new-3-month-curry-on…/
RELEVANT VIDEOS
PAKORA STARTER

PAKORA – A healthier alternative

ALTERNATIVE TIKKA MASALA, or follow the recipe on the sleeve