Difficulty Level: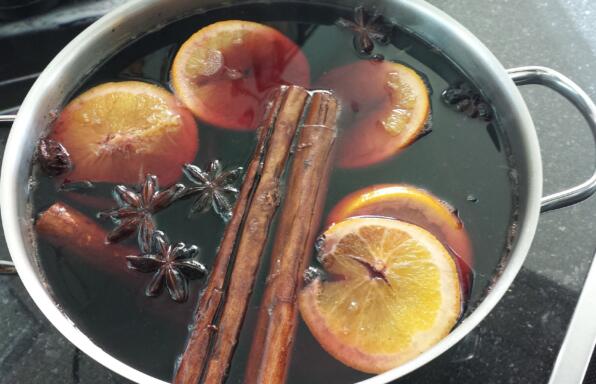 There's nothing better than a warm Christmassy hug in the shape of hot, sweetened red wine infused with exotic spices.   
The tradition of drinking mulled wine goes as far back as ancient Greece; the Greeks drank warm wine for medicinal purposes; to combat colds and viruses. The Romans drank it to keep the cold at bay. Also a favourite tipple enjoyed by Henry VIII and his court.  Over time mulled wine has become synonymous with the festive season.
Mulled wine is made using a combination of spices, fruits and sometimes with the addition other types of alcohol such as port, brandy or sherry. Some of the common mulled wine ingredients include: cinnamon, star anise ginger, clove, sugar or honey plus some sort of citrus fruit such as orange or lemons.  Spices such as cardamom, nutmeg, bay leaf and peppercorns can also be used.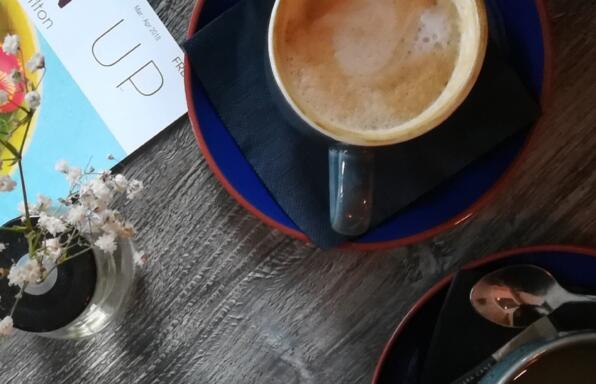 Masala chai is flavoured tea and Indians love their tea – milky,spicy and sweet! It is warming and comforting; a hug in a mug! I remember as a five year old visiting India; sitting with my cousins outside on the veranda early in the morning nursing little glasses of warm, thick, milky tea the colour of rich caramel with the smell wafting around us. Spices used vary from household to household, in terms of tea some will only use loose leaf while others prefer tea bags but
both work well, as long as the tea is boiled for long enough to impart the taste.