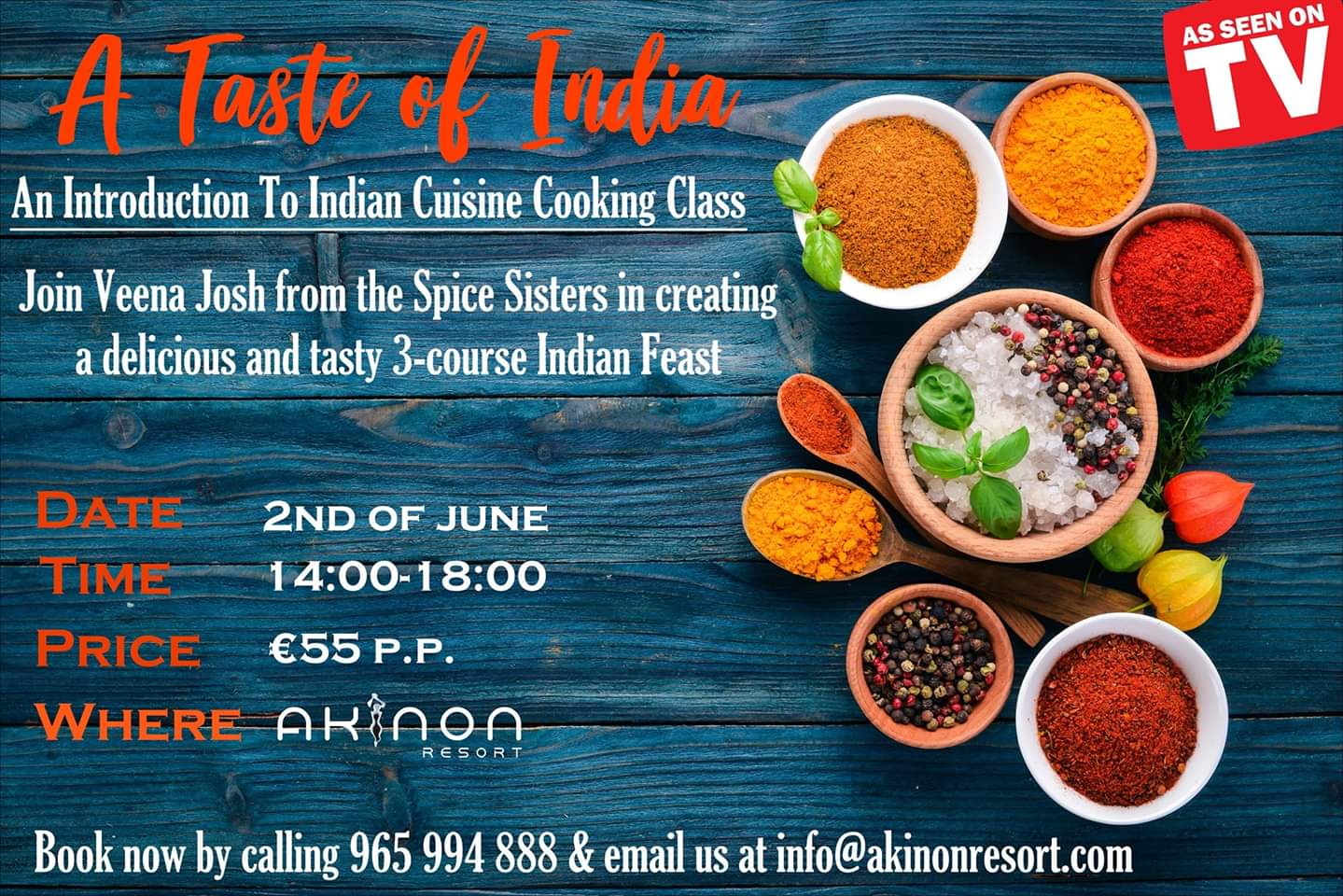 An Introduction to Indian Cooking
With this hands-on cooking class create a 3-course Indian feast. Experience the different flavours and spices of Indian cuisine. This class will teach you a number of dishes including starters, Indian bread, meat and veg curries.
Whether you're a complete beginner or an enthusiastic cook you'll pick up plenty of top tips and leave with a repertoire covering all aspects of creating an Indian feast at home to impress!
At the end of the lesson, we all sit down and enjoy the currylicous creations!
Book now by calling +34 965 994 888, send us an email at info@akinonresort.com or keepcalm@curryoncooking.com