Curry on Cooking Spice Kits, Curry Gifts and Curry Hampers
Tikka Chance On Curry On Cooking!
Go On…You Know You Want to!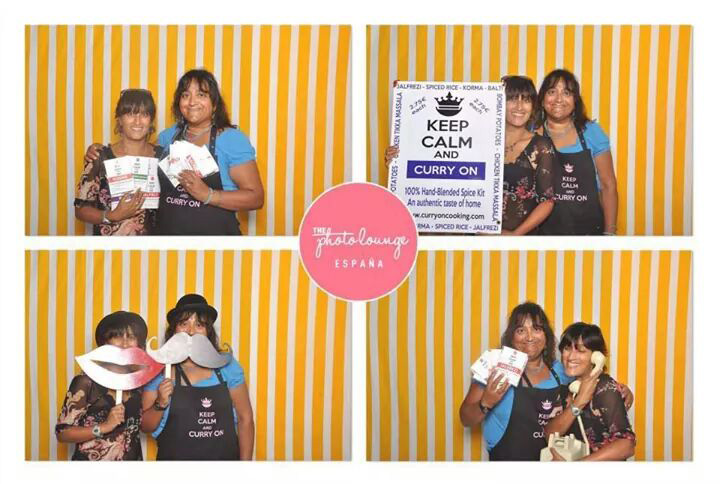 OUR STORY
Spice up your life with the Saucy Spice Sisters!
Hi there! We're the Spice Sisters, Vee & Nee.
We love food: especially Indian food, so we married our Britishness to our culinary skills to create eight lip-smacking currylicious spice kits!
MORE INFO
Don't just take our word for it see what our customers are saying
I have been using the mixes for over a year, much easier than having loads of spices which tend to loose flavour over time, also saves having to measure out spices ever time you cook a curry.Highly recommend 5 star.

Had some friends over at the weekend. Cooked Balti Chiken they loved it . One of the guests had three helpings said it was the best curry he had ever eaten!

Just made the most fantastic korma after buying your product today at Peak village 0utlet. Wow! Flavours exploded in our mouths and can't believe our luck in finding your mixture.

The chicken Jalfreizi was amazing! It took around 25 mins to cook from start to finish. It was eaten so quickly we didn't get a chance to take pics! This was about the easiest and most delicately spiced curry I have ever made.

Thanks for the curry mixes; we had a fab supper of 3 different curries. I love the products you make – so easy and very authentic tasting. cheers

Brought Tikka Masala. Most possibly one of the nicest curries we have ever tasted. Even the kids enjoyed it! Thanks

Recently cooked Tikka Masala and Balti using your curry kits purchased at the Bretby Xmas Food Fair. Both fantastic simple recipes with an excellent mix of herbs and spices. Added extra chopped tomatoes – very, very nice. Highly recommended. Will be ordering more!

Just cooked the Tikka Masala curry using your curry kit. Yummy!

The best curry mixes with the authenticity that takes you back to India. Love the idea of containing a shopping list instructions.

Just had veggie friends over for dinner and made veggie Balti and Bombay Potatoes FANTASTIC!!!!! I think you have gained some new customers. Adrian & David

I LOVE! LOVE! LOVE your curry kits!